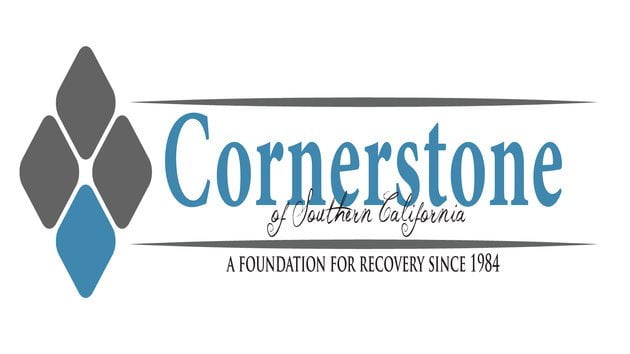 Cornerstone of Southern California
1950 17th St, Santa Ana CA, 92705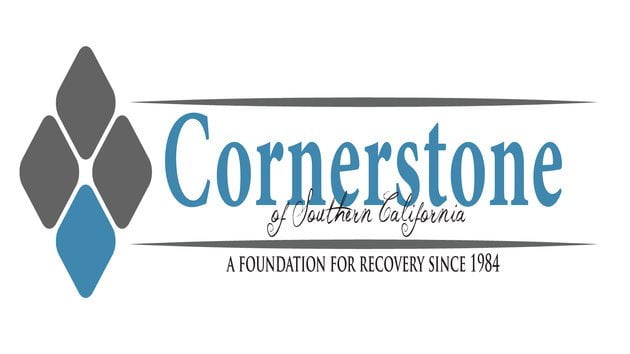 Description
We provide very flexible, fully integrated programs including Drug and Alcohol Rehab, Drug and Alcohol Treatment, Social Model and Detox, Partial and Full Day Treatment, Intensive morning and evening Outpatient, Pain Management support, Residential Rehab and Treatment, Intensive Inpatient Residential, Extended Care Program, Alternative Sentencing Programs, Sober Living Homes and FREE After Care/Continuing Care for all Cornerstone Alumni and their families who have successfully completed our program. These After Care/ Continuing Care groups are FREE and clients and families can come back for as long as they like.
Where can you find us?
Cornerstone of Southern California
1950 17th St, Santa Ana CA, 92705
Reviews
2018-05-14 14:58:20
I have referred several friends to Cornerstone for help with outpatient and detox in the past couple of years. I'm happy to say that the people I've referred or still stay sober and continuing with aftercare. Some of the family members still participate in the family program and have a lot of Hope that their loved ones will stay the course and sobriety. I believe that the care and concern for the people that come to Cornerstone is a high priority to the people that work there and making sure that the outcome is maintained throughout their lives.
2016-10-26 23:37:32
I am giving Cornerstone 5 stars. I think they are the best. I had a member of my family who had been using meth. We did not know he had been using for as long as he had. When he couldn't hide his use anymore I called Cornerstone and they guided me in helping him. I as a family member had to learn boundaries and how to not interfere with his recovery. Now here it is 5 years later and he is doing great. We both are in recovery and the family couldn't be more happy. If I could offer one piece of advice it would be for the family, loved ones and friends need to attend the Tuesday night family group. This group will give you support and help you through the struggles the family has. Your loved one will go through ups and downs, good days and bad. You need to have your support group so you can be a healthy support to them.
2019-06-07 13:11:16
I have watched many lives improve, families reunite and people regain their self esteem and self worth through their personal work while in treatment here at Cornerstone. I have also witnessed massive manipulation attempts by people that were not interested in getting well. Seeing the reviews of some people on social media and the degree of defamation and untruth spewed from angry people makes me frustrated yet, this 'social' forum provides no recourse for those effected. Cornerstone may not be a fit for everyone, but they try to help those that are honest, open and willing
2020-02-20 02:25:19
I have to say that all the positive reviews, as mentioned cannot say in full detail the life saving experience Cornerstone of Southern California brings to an addicted person suffering. I echo the positive reflections posted completely 12 years ago, my Uncle showed up at this facility beaten by his addiction and left this facility on the path to life long recovery. .Currently he is a Director of a rehabilitation center and holds two Masters degrees. Cornerstone gave him everything he needed to be successful in long term sobriety. For Myself, I have been sober for a little over six months and daily think about what I have been taught and learned from the dedicated professionals at this facility. Lessons that began at the Detox house and others presented through my stay for 30 days at there Intensive Inpatient Living, continually 'pop' up in my head in the way of relapse prevention, craving management, and positive daily living. Thank you Cornerstone for the work you do! My newest daughter is 6 months old and has never had her father drink alcohol. A gift I could not give my two oldest children, however they have their sober father as an example now and to come. We can now continue this war as a family unit, as Cornerstone has given me the weapons to fight this war successfully.
2017-11-12 16:41:32
have referred several people to Cornerstone, and I have to say ' I am very impressed'. One of my good friend's called me in desperate need to help her niece, and Cornerstone immediately contacted her. Within 3 hours of calling, was admitted into the program. The intake department was very helpful with getting insurance authorization and very welcoming when she arrived. My friend's niece was at Cornerstone for 45 days, and she said it changed her life. She had been in and out of treatment before and had never experienced the love, and the feeling of being cared for, that Cornerstone provided. She thanked me profusely for referring her to Cornerstone. Cornerstone knows what they are doing and has over 32 years of experience in addiction treatment, not to mention they are 'ETHICAL'. I highly recommend anyone sending their loved one to Cornerstone.
2019-12-06 14:05:43
Some of the staff was friendly but this place lies like crazy to get you in. Like many others, I was also told this was a dual diagnosis facility which it isn't. I didn't see a therapist once. They told me I could use the computer for 30 minutes a day(which turns out, you have to submit a request to your case manager which is nearly impossible to do) and I was told it could only be used to look for jobs, apply for SSI, etc and 10 mins max) I work remotely and rely on using a computer to work on so they lied and said I could use my laptop. You also have to submit a request to make a phone call and if it's approved your case manager listens to it over speakerphone and will interrupt if they don't like what you say. My husband and I were reduced to passing notes during family night. Oh, and during that family night they made a big deal of pointing out that they rarely call the police to their facility. Well, after reading my notes, my husband decided that was enough and came to get me the next day. They released privileged information violating the HIIPPA ACT in an attempt to convince him to not let me come home but when that didn't work, they threatened to call the police if I didn't leave the premises immediately as well as saying extremely immature things, esp to somebody with BPD. They tried to keep my wallet, purse as well as important medications causing us to have to make multiple long distance drives in attempts to get everything back. My husband had been sober from alcohol for over 6 months and actually relapsed after Cornerstone's Family Night and I'm now looking for an actual dual diagnosis center while he's getting therapy. I could go on and on but I think my review as well as others made the point clear. Maybe Cornerstone used to be a nice place but it has definitely changed. It's nothing but chaos now.
2019-04-16 22:28:03
I've had extremely positive experiences with Cornerstone of Southern California. They are family owned and operated and have been in business for decades. I felt obligated to post this review when I saw negative reviews stating that Cornerstone will try to keep you in the program longer for more money. The case managers don't make more money by keeping you in the program longer. If they advise you to stay longer it's because they want to make sure you're ready. I highly recommend Cornerstone of Southern California if you want to get into a first class drug and alcohol program. I have seen them save lives.
2020-06-25 19:33:10
I've been a client for the last 8 months. Went through their whole rehab program which includes: detox, redesidential, extended care, and finally sober living. Overall, the program is pretty good except for the administration. They're not on the same page and communications seems to not be there since a few staff will know about something, while the others don't. This is especially true when "planned" events are organized or when a client is suddenly dropped from the rehab because of their insurance. Clients have gotten just a few hours notice for some. I don't know how insurance works but from noticing it happening a lot, it doesn't look very good. Another thing is that a lot of their houses that they manage, need some kind of work or fixing but just doesn't seem to get fixed in a timely fashion. This is due to having only two maintenance guys for the over 20 houses Cornerstone owns. At every house I was at, there was something that needed to be fixed, like a bathroom fan, window screen, lock on one of the inside doors, etc. Only a few of these things were fixed, after a few months that is. The rest, is still waiting to be fixed and the clients have to do without for the time being. It should be Cornerstone's responsibility to hire more people to fix these things in a timely fashion, not months and months later, if it does in fact get fixed. But, Cornerstone's number one priority as a for-profit company, is to make money. Along with that, they ask for $1200 in the hopes that they can get the "full" amount for rent. This is all at the discretion of the billing department and each client pays differently. I'm not sure if this is due to favoritism or something else. Some clients have paid as low as $400/month, while others have paid the full $1200/month. That's a $800 difference! As for me, my starting price was $1200, then went to $800. After my parents cut financial support, they still wanted $800 while I only worked 2 half days a week. Somehow, they just couldn't lower it anymore. When I asked about other clients getting more discounts and paying less, all Aleesia(I think that's how you spell it) said was that they were lying to me, even though I have spoken to these clients myself. When they say that every client is evaluated differently and in so doing, given more or less of a discount, it's only partly true. I couldn't make the $800/month because I don't make enough money but somehow I get to end up paying more than someone else who has more money but pays less. So if you're thinking of going to Cornerstone, just remember to say that you can't afford that much due to blah blah blah and they'll give you a discount on sober living. Don't mention other clients paying less because that's one of their pet peeves. I'll be saving you money! So overall, the program is pretty good since it got me sober but the administration sucks. I'm not alone in this and after being surrounded by other clients almost 24/7, this is a common belief.
2022-05-01 02:56:24
Daughter entered Cornerstone for Heroin addiction 10 yrs ago. I attended AlAnon for Parents. She's been clean and sober and thriving independently ever since. Our relationship is solid. Thank you, Cornerstone for giving us both the tools to grow with. Forever thankful, and grateful,