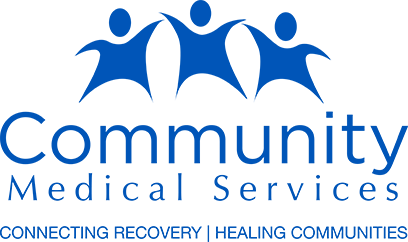 Community Medical Services
3825 N 24th St, Phoenix AZ, 85016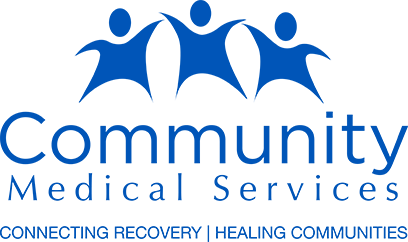 Description
Community Medical Services is a CARF–accredited addiction treatment program providing services in the form of outpatient medication-assisted treatment and private one–on–one and group counseling to those seeking help with their substance use disorders. We have four Arizona locations which cater to Phoenix, Glendale, Mesa, Scottsdale, and Tempe. Research has demonstrated that outpatient medication-assisted therapy along with counseling is the gold standard of treatment for individuals who are physically dependent on opioids. Medical care is provided by certified addiction specialists who will prescribe the proper medication based on an evaluation of your individual needs. Medications often used consist of Methadone, Suboxone, Buprenorphine and Vivitrol to treat pain pill, heroin, and other opiate addictions with the ultimate goal being to detox individuals off all forms of medication when possible.
Where can you find us?
Community Medical Services
3825 N 24th St, Phoenix AZ, 85016
Reviews
2017-09-18 10:16:16
I used to think I liked this place a lot more then other clinics and respected Dr. Rick very much until lately when I came into the alpha location and they turned me away since i was a reentry. Which makes no sense one bit to me since I actually received care thru then while in rehab and completed the rehab. So that really was a huge disappointment and changed my thoughts of this location.
2019-04-06 01:24:42
I have been going to this medical office for almost 2 years now. Dr. Baines was the original doc I was seeing and he is the most wonderful doctor I have ever been to! But sadly, he has retired and is now gone. Dr. Locknicar is now the new doctor. The front staff, Jessica is wonderful and so friendly and kind! When I was going here to see Dr. Baines I have never once had an issue. If Dr. Baines was still there, these 2 stars would of been 5 stars!Please please take my warning here, before you go see this doctor please know that they will drug test you and your test may very well come back as a 'FALSE POSITIVE'!! The testing lab they use must not be regulated well (which I hear most are not anyways) because I have been clean and sober over 2 years and have now had 3 'false positives' tests come back (only since Dr. Locknicar has been there have I gotten these false positives)!! One came back saying I had methadone and the other two tests said 'amphetamines' (which this can happen from decongestant~proven by science but denied by Dr. Locknicar)! Never in my life have I had to deal with a 'false positive' drug test!! Not to mention now this will be in my medical file for life!!This has been devastating! Now he wants me to pay another $100 to come back in one week due to this drug test. I find it despicable that I must pay for someone else's mistake!! (not to mention all the emotional stress this has caused!) I will now be going to find a new doctor, whom I can trust to handle my drug screening. It is unbelievable to me that these drug testing facilities are not regulated and inspected by our government. So when a test comes back fishy, it is still relyed on as truth instead of looking to the character of the person! So we must leave our results, health and progress in the hands of those who are only human and make mistakes!? Esp when it is known that these tests do give many false positives??I will not allow myself to be falsely accused because there is nothing more hurtful, esp when you have worked so hard to get clean! So if you want to go to this medical office, be prepared for the potential of a false positive. I know I speak for most of us recovering addicts that life is hard enough getting back up on your feet and getting your life back together after the mess of addiction, we don't need to go to a doctor for help and then told we are on drugs when we have been off them for years!!
2021-01-21 00:19:38
Although there were people who tried to help me CMS has become a block to my recovery. The "women" at the front desk are disrespectful and unprofessional. They are not addicts and found it okay to mock and provoke me while I was sick because of CMS's mistake and still I fell through the cracks. There are a few good people who are amazing, however addicts who work in recovery and still follow the 12 steps are few and far between. I wouldn't put any stars but I had to for this review. The disappointment I feel is magnified because I still need this place to help me or I'll be sick from Suboxone withdrawal again. As an addict who has worked in recovery with a passion for recovery, it breaks my heart to see this. I feel like taking a step back from the recovery community because of this and many other instances of treatment like a number personally, and witnessing the treatment of others like a number. I really want to leave the recovery community all together. I'm at a loss. I wrote this sitting in the cactus office lobby waiting for them to fix yet another mistake. Pandemic or not, leaving an addict in the wind is like shunning a brother or sister in recovery for a relapse.
2021-09-01 21:02:31
I referred a friend to this clinic today and she said I should read the reviews. So I did and I'm shocked at some many negative words. I personally have had an overall great experience. The clinic is very clean, well maintained. The staff I have interacted with are friendly and knowledgeable. The doctors are as well. There's no people outside selling drugs or just loitering. I rarely have to wait in a line except Saturdays so just be patient..lol. Most of the reviews I read just sounded like someone wasn't getting their way . Granted no clinic is perfect nor is the staff. So if you think CMS is so bad go try some other clinics.