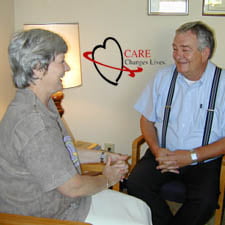 Chemical Addictions Recovery Effort, Inc
4000 E 3rd St, Panama City FL, 32404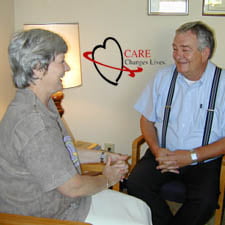 Description
Chemical Addiction is a progressive and terminal disease, but it can be treated successfully, especially when the disease is identified and treated at an early stage. Chemical Addictions Recovery Effort (CARE), Inc. is a non-profit agency dedicated to providing prevention, intervention, treatment and recovery services to assist individuals and their families change unhealthy behaviors, reduce the stigma, and improve their lives. CARE includes family members because we realize chemical addiction can be as devastating to those close to the substance abuser as it is to the one who has the disease.CARE offers a full range of licensed services for all age groups and our trained and dedicated staff is available to help individuals and their families evaluate their need for treatment. Involvement with Alcoholics Anonymous (A.A.), Narcotics Anonymous (N.A.), and other support groups is an integral part of the treatment process at CARE. Services are also coordinated with other community organizations.
Where can you find us?
Chemical Addictions Recovery Effort, Inc
4000 E 3rd St, Panama City FL, 32404
Reviews
2020-04-03 20:10:04
I went to Chemical Addictions Recovery broken and came out free from a life of addiction.
2021-12-26 22:37:31
CARE is an extremely corrupt organization. They are known for exploiting families involved in family courts, DCF, as well as people involved in traffic and criminal court cases. *I didn't disclose my name because I KNOW they will retaliate as they have when just a few horrible things were brought up in court regarding their processes, they will exploit entire families for profit and destroy entire families as well as loved ones lives if you do not comply and keep quite. They will be investigated and charged by the FBI eventually!