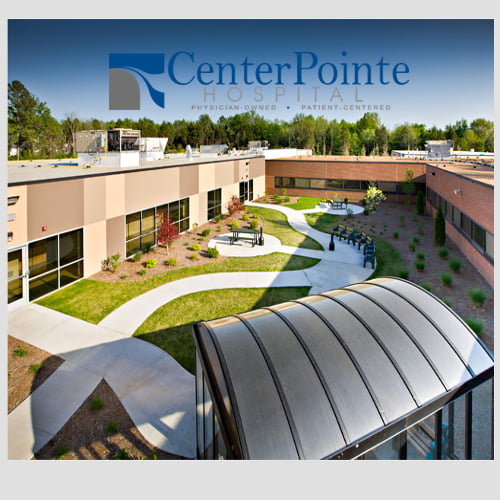 Center Pointe Hospital
4801 Pkwy, Weldon Spring MO, 63304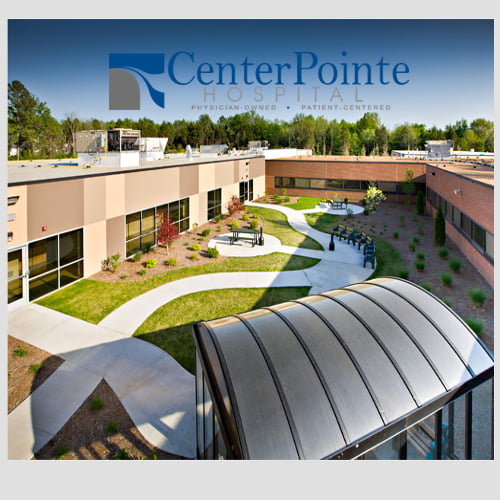 Description
Treatment Goals include helping individuals learn about chemical dependency as a disease that is chronic, progressive and, unless properly treated, can lead to devastating physical and mental problems as well as family, social, employment and financial difficulties. That addiction is an illness that affects not only their lives, but the lives of their families. The coping skills necessary to establish and maintain a life of recovery. Through intensive therapy, education and other treatment modalities, Center Pointe provides individualized treatment to address the emotional, physical, spiritual and psychological needs of patients with chemical dependencies. CenterPointe has developed a specialized track within the Residential Unit treatment program to address the unique needs of addicted medical professionals and paraprofessionals, including nurses, physicians, pharmacists, dentists and paramedics. Along with the important traditional treatment components, the track addresses pertinent professional issues including licensure, state and professional board discipline, and returning to work, as well as offering specialized support group meetings for specific professions who prescribe or manage medications and may be at increased risk for abuse, dependency and diversion.
Where can you find us?
Center Pointe Hospital
4801 Pkwy, Weldon Spring MO, 63304
Reviews
2016-05-25 04:00:29
Horrible place!!!! Stay away and please for Godsakes do not let them perform ECT on you. You need to be in a real, certified hospital for this. My last visit all I heard were code blues from this unit. The nurses have been replaced by 10th grade educated techs. These techs are thugs, who are the ones who really run the place. The techs also do the groups because it's a lot cheaper for this physician owned hospital. You are generally banned from trying to get a hold of a nurse. The nurse station is more like a bunker and all the signs for the patients are to tell not ask for help at the station. Scary place and it is NOT a truly credentialed hospital...For all the addicts it's a great place because they are allowed smoke on hospital grounds. If your'e a junkie...this place is for you.