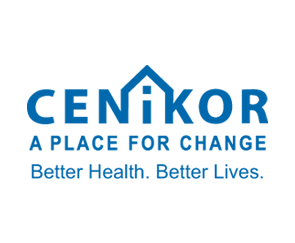 Cenikor Foundation - Waco, TX
3015 Herring Ave, Waco TX, 76708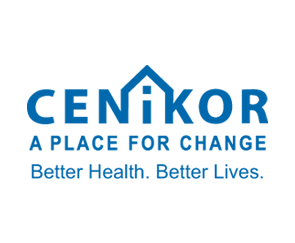 Description
We are committed to helping people with substance use disorders and behavioral health issues through a full continuum of care. Offering a variety of programs including Prevention, Short-Term Inpatient, Long-Term Inpatient, Ambulatory Detoxification, Inpatient Detoxification, Adult Outpatient, Adolescent Inpatient, Adolescent Outpatient and Sober Living Programs with services throughout Texas and Louisiana. Our focus is to provide high-quality, affordable services to the clients and the communities we proudly serve. Cenikor is a 501(c)(3) nonprofit organization, proudly serving over 1,000 clients per week to achieve better health and better lives.
Where can you find us?
Cenikor Foundation - Waco, TX
3015 Herring Ave, Waco TX, 76708
Reviews
2019-11-12 08:03:47
I will say for the most part this place was an Amazing place, and I was able to find my true self the short time I was there. I should have stayed and finished my journey there but due to some circumstances I left. My only issue I had there was people who were there just taking up space, and the staff was told on a daily basis about what was being said or done around the facility and still nothing was done, at least not right away, after I left things were taken care of and so on. I do highly recommend this place if anyone is seeking help, because there are some amazing Counselors, staff and everyone else throughout Cenikor.
2015-04-09 23:39:52
Great staff, great accommodations... This is no country club and for what I got that was state-funded I couldn't have asked for more. I left wishing I could stay longer so I could do better finding housing and employment. But they are doing the best they can I feel seeing the clientele they are working with. You get out of it what you put into it.
2015-05-13 18:30:55
Honestly this place almost killed me. I believe there reviews are fake! This is a real review! They had me sooo doped up. I was there for three days and didn't even realize what day of the week it was. I'm still unable to see straight. My body is misfiring and twitching. Pure hell. I could have snuck anything in there because they do not check your person. They don't even keep watch the whole time. All they do is give you a bevy of pills and whatever you ask for, they give without question. My body is still recovering from this hell whole. I'm still unable to walk! Three days without eating or drinking cause I was so doped up. Boys and girls were not properly separated. I still have pains and can't see straight from what they gave me. On the end I had to start to refuse the all the pills they were giving me. After three days from little mind I could muster I had to leave and all there efforts to keep me there is knew I had to leave, I honest feel I would have died in that place. I prayed so hard to leave. And when it came time to leave it over heard one of there 'nurses' say we shouldn't let her walk out in the state she's in cause she is so out of it and the other guy didn't car said to give me a ride to the bus station after he rushed me off the phone and there is was just damn near dead lying on the bathroom bus station floor so out of it. HELL. Please if you value your life. And really want care. Do not go to this facility. Oh and also I should have known something wasn't right cause on the way over there, the couldn't drive and kept hitting curbs and fences on the way there! This is my experience with this place. God delivered me and spared my life cause this place sure didn't.
2016-01-31 21:48:09
AMAZING PLACE FOR CHANGE!!!!
2020-07-08 05:24:38
This company is under investigation and still being reported by Reveal New. https://www.revealnews.org/tag/cenikor/