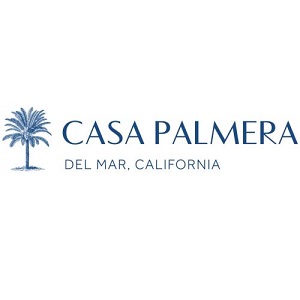 Casa Palmera
14750 El Camino Real, Del Mar CA, 92014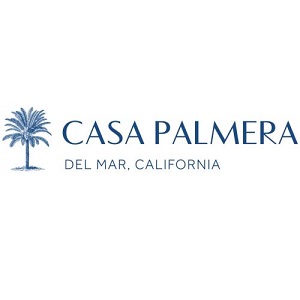 Description
Casa Palmera is a nationally recognized residential treatment center in San Diego, California offering drug rehabilitation, treatment for alcohol addiction as well as treatment for mood disorders and anxiety and trauma disorders. Casa Palmera is staffed with a diverse team of psychiatrists, psychologists, and therapists who work together to help each patient move forward within a caring community.
Where can you find us?
Casa Palmera
14750 El Camino Real, Del Mar CA, 92014
Reviews
2019-01-14 05:27:04
Had really bad experience just Trying to GET IN to this place. They had me on the phone for an hour and a half and one of the questions they asked me was: 'describe the trauma that you have been through with in the last five years'. I answered all their questions because I was determined to get into a good program and I had seen multiple commercials for casa Palmera. Their assessment process was too much though and I found it to be extremely triggering.My objective is to find an inpatient residential treatment center for my eating disorder. The girl on the phone was nice enough but she wasted an hour and a half of my time when At the end of our conversation she said 'well our eating disorder program is kind of under construction right now' (but that they are STILL TAKING PATIENTS). Wtf?!!! Yes they take my insurance but they are openly telling me that they are not confident in their own program. So you Want my $$$ but you are Not sure you can help me? If that's not messed up I don't know what is..On top of that, I asked them about their partial hospitalization program and also their intensive outpatient program. They told me that where you were sex addict or gambling addict etc. everyone did groups together and there are no specialized programs. The girl on the phone actually discouraged me from wanting to go there. I just wish I would've found this out sooner. I am currently at a different treatment center in San Diego that is women only and only focuses on eating disorders. I'm so grateful that Casa Palmera did not call me back because I met a girl @ my treatment center who is bulimic & she said it didn't help her at all because she was still able to engage in behaviors (aka throw up) right after meals.
2017-11-24 20:10:01
Although this place is clean, the nursing staff, kitchen guys and house cleaners are awesome and the food isn't too bad, I leave them a one star for the following reasons:'Activities' are bs. We are watched like prisoners from shawshank redemption. Perhaps they have forgotten that we volunteered to go there? We aren't allowed to just walk on the beach or listen to music whenever we'd like to while 'enjoying' these outside activities.Jeff, the owner's son, seems to think he can treat us like dogs and has forgotten that we are clients of his, whether some of us are addicts or not (they don't only treat addiction). He still thinks he is in the military and won't allow the patients to have food when we are hungry, even though they limit our portions or run out of food most of the time.The 'therapists' are crocks. While one is supposed to feel safe, nobody does because our 'therapy sessions' are shared amongst the entire staff. Even the house cleaners know some patient info! (Found this out by speaking to one of them). Most talk to the patients as if we are children, again, forgetting that we are paying clients at the end of the day.The front staff seems to be in constant fear for their jobs. The fake 'militant' style Jeff has attempted to implement has actually scared most employees into not enjoying themselves and in turn, we can all read that.As patients, we often found ourselves wondering when we would actually be 'permitted' to leave vs. when Palmera granted us permission to. In other words, although you sign a contract for 30 days, someone could find themselves kicked out on their ass after 24, OR, after someone has already booked a plane ticket back home, they're told they have to stay another 5, maybe 6 days. Wait, 5 again, oh no....now 8. And no one can give a solid or direct response, it's always 'it's in the hands of the insurance providers'. We're not allowed access to many resources though, so basically one is screwed if there are any discrepancies.Although patients join treatment facilities for all different sorts of reasons, at the end of the day we are all there for one thing: to get better. To heal. We understand certain rules have to be applied, but to treat most of the employees and all of the patients like infants is not the way to go about running a business and I'm sure the owner did not plan on that. Basic things like food should be permitted at any and all times when someone is HUNGRY. Requests and concerns should be heard and met (with reason) considering how expensive this place is and it's not like we can exactly walk to the nearest grocery store for any necessities. Oh, and therapy sessions should be CONFIDENTIAL, which is something that is a basic and logical demand of such facilities.Go somewhere else, unless you want to come out feeling even worse about yourself.One last thing: the reviews from family on the OUTSIDE don't reflect what we, as patients, experience on the INSIDE of those walls. Sure, they give a great impression, which is what got me in there in the first place; however, after experiencing that misery, disorganization, disrespect and lack of communication, I will never recommend this place to anyone.
2019-04-06 15:54:54
This place is a living nightmare. A majority of the staff is super rude and superficial; it seems like they only care about your money. Initially it seems like a comforting, nice place for recovering addicts but you soon realize that it is the complete opposite. This place is filled with narcissistic staff and patients who only care about themselves and are inconsiderate of others feelings and opinions. This is not the right place if you are truly trying to recover because of how condescending the environment is. As far as food goes, the staff never bothered to give me food whenever I missed a meal or was starving. The groups were never helpful because most of the peers were not honest with themselves and no one brought up issues that were relevant to what everyone else was going through. This level of care is not right if you are new in sobriety and looking for a positive, uplifting environment.
2016-10-05 13:10:09
I would highly recommend this program! As a 'relapsed' alcoholic, I looked at several centers before selecting Casa Palmera and coming half way across the country. I was READY for a change, and ready to surrender to whatever program could help me get sober.As with any good program, there are lots of rules - some that may not have been necessary for me, but I understand the reasoning behind them, and can appreciate the need for structure.And of course, don't fool yourself. This is a Privately Owned facility. Although I think their care of the individual is top notch, this is a business - in business to make money. So be diligent, make sure you are willing to make the financial investment, and be an active member in your recovery plan. Be your own advocate with both the center and your insurance company. Don't let them dictate your individual plan based on what can make them the most money!And don't go there - or any where - if you aren't willing to do your part. It's a great program, but you got to hit the door ready to start working on de-tox and step 1!
2019-11-14 23:48:34
***Please keep in mind that these type of centers never have good reviews!! I Yelped ;rehabilitation center, mental health rehabilitation, & drug rehabilitation and not a single good review was found! ***I am skeptical about all of the terrible reviews of this place! Obviously facilities such as Casa Palmera are places that people go to change, and change can not be forced upon anyone! Those who mistake this beautiful place as a vacation destination will be in for a rude awakening. You should never try to 'trick' people into getting help. The patients must be ready to accept help and they may not feel ready, especially when it comes to those who suffer from chemical dependency, mood disorders including trauma and eating disorders or a complex mixture. Many people suffer from more than just one disease. Therefore there may be EXTREME stress and heartache involved and associated with this place, and I can see how they could get a bad rep. BUT this facility is both nationally and internationally acclaimed for their quality of treatment and I can see why. The staff is helpful and professional but flow with ease like a family. The program is diverse and groups are specifically designed with the individual's needs in mind. During treatment, patients have access to both traditional and holistic treatment options and they get to make many choices that they may not be offered at other facilities. Guests have access to acupuncture, Yoga, massage, a huge fitness center, beach outings and other activities to aid in the treatment and well being of the guests. Patients get to work together with their therapist to develop a treatment and discharge plan that incorporates the their needs & treatment goals. At Casa Palmera their goal is to change patients into people who are happy, confident, substance free, and successful in life. I should add that every three weeks, family members/friends are invited to the facility to spend three days in their family program. During those three days you get to learn all about treatment, discharge, and how family members can help their loved ones. We walked away with such an appreciation of the treatment at Casa Palmera. Many facilities simply do not take the time nor effort to provide this kind of service. After seeing the results, there is no doubt in my mind that Casa Palmera is one of the best treatment options available in the country!! If you are skeptical please go and check it out, you will be doing yourself and your loved ones a huge favor!
2016-07-21 22:20:00
Wonderful beautiful place that I have visited and shared my testimony to a group of strangers and I was welcomed with open arms and I absolutely loved the experience
2018-09-19 13:04:38
First impressions are great and very comforting for family members and patients alike. The accommodations and food are first rate. The staff also seem very professional and caring ... initially.I urged my adult daughter to admit herself as she had broken down under the weight of her depression, anxiety, PTSD, and addiction, which she has been struggling with for years despite having participated in many other local treatment centers in the past (Aurora Hospital, Sovereign Health (beware!), PsyCare and Lasting Recovery).After about a week of residential treatment, the usual song and dance between the provider and the insurance company started (which I cannot fault Casa Palmera for as it seems to be a systemic problem) with my daughter being subject to increased anxiety, not knowing from one day to the next if she was going to be stepped down from residential to the day program before she felt ready.During family week, I attended two family sessions with my daughter and her therapist. I witnessed a complete breakdown of the patient-therapist relationship, which my daughter had previously felt very positive about, with the therapist shutting down in apparent frustration with my daughter's continued denial in regards to her addiction and reacting with negative verbal feedback and a noticeably negative physical demeanor, while denying she was doing so. After that, the therapist failed to show up for the group session in which my daughter shared her addiction history as part of her 12-Step process, and stopped seeing my daughter. Although they provided her with another therapist after about a week, they also stepped her down to the partial hospitalization program (PHP) at the same time. Meanwhile, they had opened up a lot of past traumas with her and not yet fully processed them. Not surprisingly, she promptly relapsed after leaving residential treatment.They gave her no practical assistance in dealing with one of the primary contributing factors to her anxiety and depression, which was the financial crises that had escalated with her symptoms. The didn't help her or even advise her on her option of applying for state disability or food stamps so that she would have some means of getting on her feet upon her discharge.They provided no counseling on how she could address the multiple debts she had accrued and that were awaiting her upon her discharge. This despite the fact I had made it clear to them when she was admitted that she needed to be prepared for the fact that she was not going to receive further financial assistance or housing from us upon her discharge.Despite 2 relapses, they stepped her down to the intensive outpatient program (IOP) in less than 3 weeks. She was an emotional mess when she started IOP, paralyzed by anxiety and depression and feeling unable to take any steps forward with her life without triggering a panic attack. I had to step in and help her set up appointments with her outside psychiatrist and psychologist because Casa Palmera hadn't even ensured these were in place before stepping her down. I also had to step in and help her sign up for state disability and food stamps, which she was eligible for and subsequently approved for. It is very difficult to take a firm stand against providing further help to an adult child with an addiction when they also have mental illness issues and the providers fail to provide meaningful assistance to the patient.Within a few days of starting IOP, she relapsed again. When she asked to be readmitted to the residential program on a Friday, they told her she would have to wait until Monday morning to come in. I brought her in with her suitcase. She met with one of the admission person, who assured her they could help her. However, after the admission person went back to speak with the CEO, the head of the clinical program, and the head of admissions, she came back out and told us they would not admit her to residential treatment. Initially, she indicated it was because insurance would not approve it, but when repeatedly pressed, she admitted that they had not contacted insurance for authorization and were not going to do so.When my daughter showed up for IOP that evening, they told her she was also kicked out of the IOP program, which they had not told us at the morning meeting.Certainly she presented treatment challenges; that goes with addiction and the type of mood and personality disorders she has. However if that was their reason for kicking her out, they never said so and should have.It seems apparent that their decisions were guided by financial concerns. The fact is that once we paid them the $4,500 for her deductible and maximum out-of-pocket for the year, they were receiving far less from per treatment day under the contracted rate with our insurance provider than they could receive for someone else who had not yet met their deductible and out-of-pocket or who could afford to pay the full rate without any insurance.
2016-06-03 18:54:12
please if u have a loved one do not bring them here i am telling u from personal experience with a family loved one this was our worst decision ever making trying to help them , they will become legally pop pillers if they go to casa palmera DO NOT Take anyone here!!!!
2019-04-09 21:06:48
I agree with Scott H., do not go here. I am a type 1 diabetic with special dietary needs that include a higher than usual fiber content in my meals. Due to their failure to meet these needs, I ended up in the hospital for 2 nights with a nasal gastric tube (they put a plastic tube up your nose and down into your stomach) and multiple tests including an endoscopy. I was already traumatized by their lack of attention to treating the PTSD that I went into the program to address. They were much better on the pain end of the treatment spectrum with their use of massage, acupuncture and other non-medication related treatments.Prior to attending this 30 day program for treatment of PTSD and pain, and since my discharge, I have not had this problem since I am able to control my own diet. They do not allow you to bring in any outside food and their kitchen staff has very rigid rules that do not bend for individual needs like mine.About a year after discharge from this program, the State of CA, Dept of Health, went into the facility to investigate my complaint of dietary issues and increased PTSD from attending this program. My complaint was substantiated.
2020-06-13 05:44:21
A confusing and anxiety provoking transition from detox to rehab. You can put lipstick on a pig, but it's still a pig. Unorganized, very business-like staff. Not warm and welcoming. A lot of fluff but mostly just employees on edge. I left immediately having been hugged unexpectedly when introduced to patients ( mostly older males)... Ick!! This place used to be a senior home and it reeks of it... People not wearing masks, sweating hard in their gym, open salad bar.. Zero precautions for covid... Totally irresponsible seeing as "Phase 3" is not in place yet. Total sham
2022-04-27 01:07:13
I was a patient in the Casa PHP program. It was an outstanding program run by a wonderful and dedicated team of clinicians who care deeply about the patients. I found them engaged, articulate and freely using a variety of strategies and approaches to convey skills and understanding. It was an incredible experience and I highly recommend Casa. Every person who transitioned from residential treatment raved about their experience in residential like I have done about the PHP program. I was very nervous about where to go and I am so grateful I chose Casa Palmera. You will be glad you did.