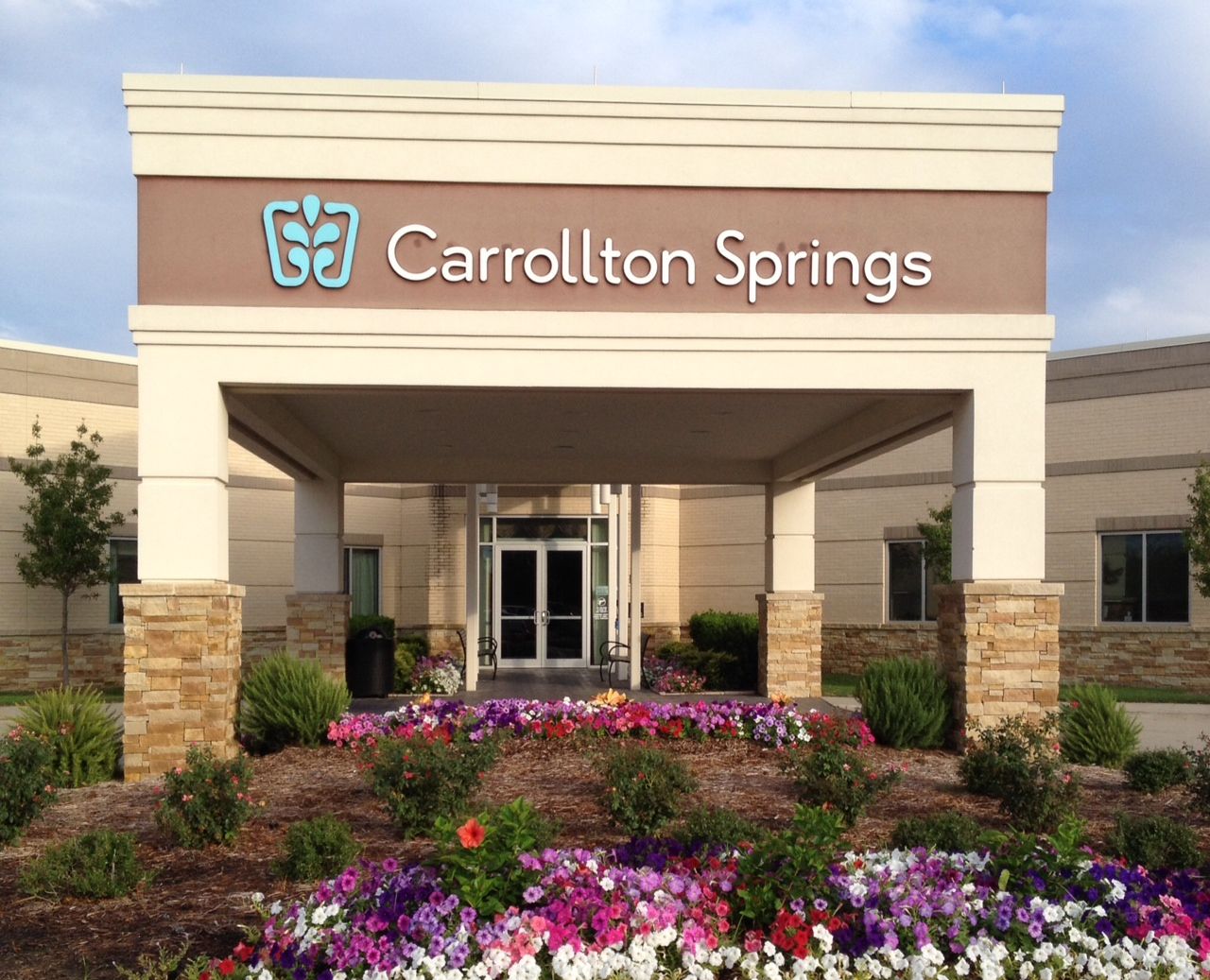 Carrollton Springs
Parker Rd, Carrollton TX, 75010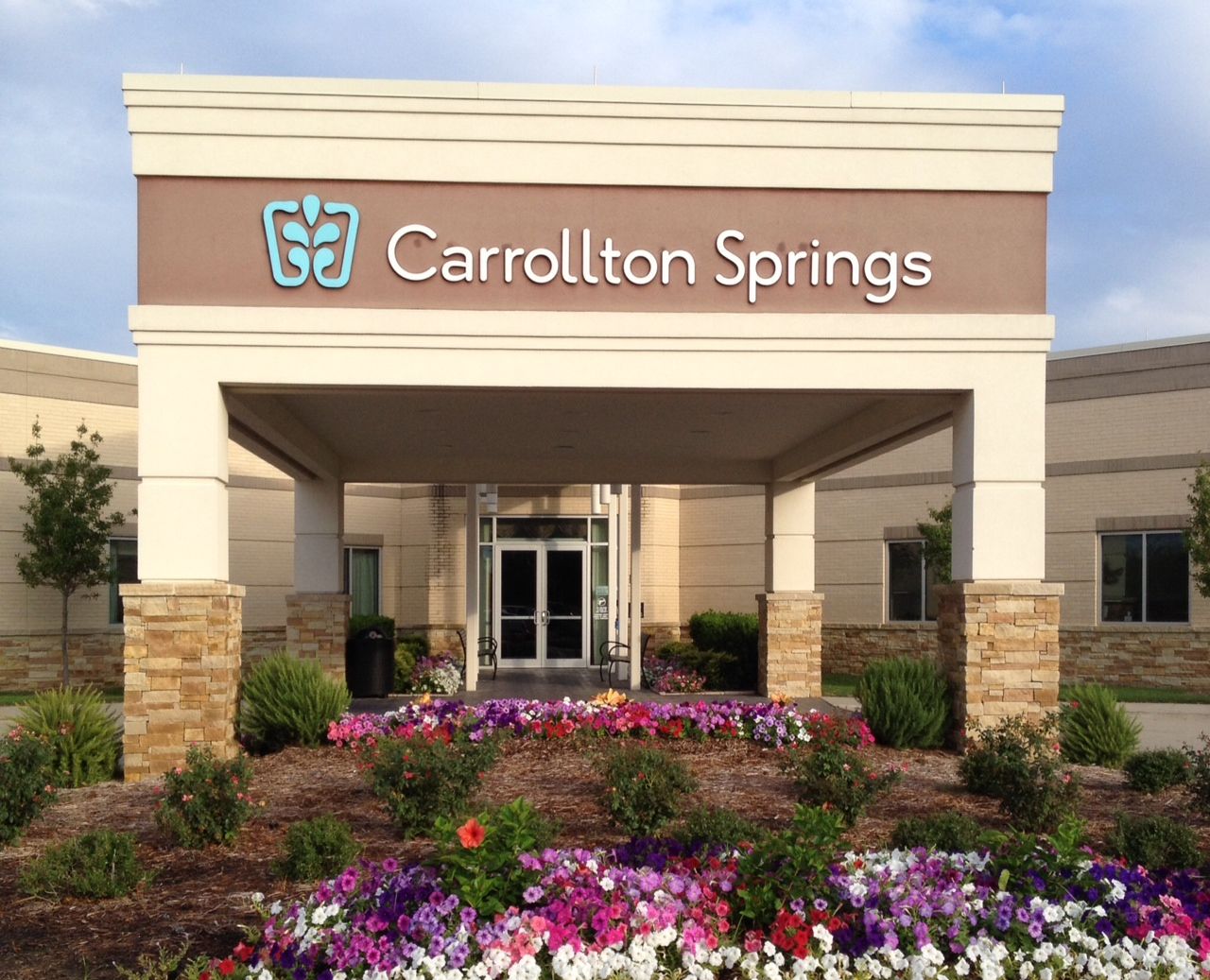 Description
Carrollton Springs is a newly-renovated, 45-bed psychiatric and chemical dependency hospital located on a beautiful campus in Carrollton, Texas. We provide inpatient and outpatient treatment services to adults suffering from mental illness and/or addiction. Our goal is to consistently deliver quality, evidence-based treatment using a program-centered approach intended to reach beyond the typical crisis stabilization model commonly used throughout the industry.Using the latest advancements in program curriculum such as web-based COGNIT®, Good Days Ahead®, and the Hazelden® Co-Occurring Disorders Program, individualized treatment plans are developed and used to begin the journey to recovery and mental wellness.If you or a loved one needs a language interpreter, or assistance communicating due to a disability, Carrollton Springs will provide those communication services without charge.
Where can you find us?
Carrollton Springs
Parker Rd, Carrollton TX, 75010
Reviews
2015-11-29 21:34:51
The facility and furnishings are generally clean, modern, fairly comfortable and pleasant. Most accommodations are two patients per room. There are very restrictive rules and procedures. Outside food, snacks or drinks are not allowed. Many possessions will be withheld until release. Cell phones are not allowed. Phone calls are allowed only at certain times. Lights-out (bedtime) is usually 10:30 pm. Smoking is allowed only outdoors, regardless of temperature, just five times a day and at designated times. Food is quite good, but meals are at designated times. Patients often have to wait awhile at locked doors to pass from one area to another within the facility. Hot water, at least in part of the facility, seems unavailable at the bathrooms sinks. Water remains cold. And the only source for warm water is from the showers and may be captured in a styrofoam cup. Facility was maintained at approximately 62 degrees during the month of January 2014, which in my case required wearing a coat or jacket most of the time. It is claimed that low temperature keeps germs in check. Warm clothing recommended. Some of the support staff are part-time employees. Repeated requests for supplies (such as ice, coffee, snacks, etc.) may go ignored for hours. Most of the doctors, therapists and nurses are quite helpful and seem competent, but mistakes regarding medications and care are made. Patients should remain very vigilant regarding all medical care, required medications and treatments. Pencils, ink pens, toothpicks, belts, shoelaces, most jewelry, ties in clothing (such as sweatpants), perfumes or cologne, razor blades (including triple-blade disposables, etc.), most anything containing any alcohol, hairsprays, nail clippers and anything sharp are not allowed. Shaving is allowed, only by request and under supervision. Facility is a 'lock-down' mental health hospital with limited patient freedom. Bed-checks are conducted every 15 minutes all night, possibly disturbing sleep. Hospital's Web site does not list restricted items and supplies as of January 2014. Nor does it explain all restrictive rules and procedures.
2018-07-23 18:48:40
I wish I could say good things about this facility, which has been one of the few sources of referral for detoxification services for outpatient programs like mine (DayRise Recovery) in the greater North Dallas Area.Unfortunately, recent changes in staff have been made. The actions of the new medical staff have it impossible for me to ever refer to them again in anything approaching good conscience. I have sent two opiate patients to them in recent months with the plan to detoxify them so they could be placed on a non-addictive, very powerful anti-craving medication called Vivitrol. In both instances I contacted the staff prior to admission and explained that over the last few years we had done this a number of times in partnership with Carrollton Springs and it had been very successful. In both cases the clients were very willing and anxious to be detoxed and placed on Vivitrol.Both times, however, the medical staff placed the patient on the highly addictive medication Suboxone, perpetuating the addictive cycle. The 1st patients was then released, reportedly without being continued on any medication. That patient relapsed shortly and is now back in full blown addiction. The second patient as been held for seven days, withdrawn from the Suboxone for the last 2 days but Carrollton Springs is planning on releasing the patient tomorrow. Too soon to be placed on Vivitrol, (it requires a 7 day abstinence or it causes withdrawal to escalate), but the insurance has been used up... so they have to go. The patients mother even reports that the medical director criticized my program to her and our approach even though he is totally unfamiliar with us and suggested the patient be admitted elsewhere. This mirrors the remarks of the 1st patient in question so that seems very plausible.Sad, very sad, very unprofessional.
2017-12-13 04:28:34
Horrible experience... All day process set 7 hours. They did not put forth any effort to help my family member. They set in the room and made fun of the situation.
2016-09-05 22:54:09
My 19 year old son was there for the treatment of Depression for 13 days. Wednesday -told being discharged Saturday by Dr. Mehta. Other patients warn him to not trust that Thursday- discharge plan for Saturday discussed again Friday mid day - he meets with Dr. Mehta and is told he's doing great and 'being discharged tomorrow' Friday 5:00 pm- someone he has never seen comes up to him and says 'Dr. Mehta wanted me to let you know you're being discharged Monday.' No explanation given. They refuse to page her because she's not on call, and the Nursing supervisor won't return our calls. His therapist and the discharge staff are all gone for the weekend, so we only get their voicemail. Sunday 9:30 pm -his favorite nurse was back and asks why he is still there. When he tells her the story she apologizes and shows him his chart with the orders for Saturday discharge saying 'somebody dropped the ball and she's so thankful that he's handling it calmly.' Monday- He was released today (medication prescription from Dr. Mehta dated Friday, and she hasn't seen him at all today). I spoke with the director at 2 who assures me that it isn't how they do things and she will call me back. Until someone answers why my son was a prisoner for a whole weekend this review will stay up. Before this fiasco we had been pleased with the way they helped our son. Just beware of either their discharge staff and/or Dr. Mehta.
2021-09-30 23:19:31
Unprofessional intake team and assessment processes required us to drive to their facility for a virtual assessment that began 1h 40m later than the appointment. The assessment occurred in a secure area of the facility. When the technology failed it took 20 minutes for someone to check and realize there was an issue. The technology then failed again with an additional wait. Ultimately, the ~40 minute assessment required 1h 20m was not actually fompleted. The failure found that an outpatient option would suffice although those had already failed with other attempts over the past 9 months.
2022-07-30 21:48:45
This place is a criminal enterprise. I would not be surprised if tomorrow it got raided by the government and shut down completely.
2022-10-17 20:59:00
Terrible!!! If I could this place negative stars, I would. If you want to develop PTSD, go to this place!!! Staff is horrible!! Rude!!! They talk to patients like they're stupid!!!! They shove medicine down you throat!!!! I wouldn't take my dying cat here.