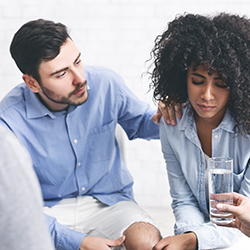 CAB Health and Recovery Services Inc
365 East Street Tewksbury Hospital, Tewksbury MA, 1876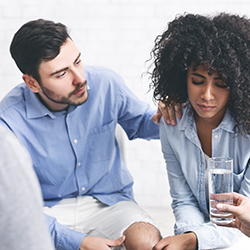 Description
CAB Health and Recovery Services Inc (TSS) located at 365 East Street Tewksbury Hospital, Tewksbury, MA 01876, United States is an alcohol rehab program providing substance abuse treatment and a halfway house or sober living home with residential short-term treatment. Women and men are supported for this Massachusetts drug treatment center. Includes ASL or other assistance for the hearing impaired.
Services
Transitional housing, halfway house, or sober home
Payment assistance (check with facility for details)
Services for the deaf and hard of hearing
Where can you find us?
CAB Health and Recovery Services Inc
365 East Street Tewksbury Hospital, Tewksbury MA, 1876
Reviews
2019-04-08 14:42:08
I have someone dear to me in this hospital. Scary, dreadful. Staff exacerbates and incites residents in the midst of their illness. There is no plan for recovery only an intent to keep residents sedated and quiet. The staff are unprofessional and one step away from an institution themselves. Thus, wielding their power to berate and diminish any healthy part a patient may have left. Their goal is to frighten the patients and make them sound unbelievable when they are actually telling the truth. There are both men and women on the ward. A recipe for disaster. Also male attendants supervise female patients when they shower if they are on a 1-2-1. This hospital must be investigated by the state, media or patient rights advocates. In a phrase it's a hell hole that is set up to debilitate patients rather than rehabilitate them.
2019-08-01 07:11:19
You need to go through your social worker to schedule monitored visits. Ive been asking to see her since last Monday.I figured out on thurs. That she was out sick. The only other social worker is probably slammed with extra work , because he hasnt come by either. So i guess no sched a visitor till my sw comes back from being sick. Is there no back-up. No methods & procedures. Other than that nurses and nurse assist are great. 👍 pt and ot are great also. I guess they just dont care about u getting visitors. Its already tough with no weekend visitors and none after 3 pm on week days Lets see if anything happens on day 9
2015-10-01 10:37:45
Would be better if a massive octopus wasn't blocking the entrance
2017-12-29 18:54:21
Staff make loop holes to steal their patient client property/ belongings in patient client storage. Dont use your inventory list you came in with from a short term ward. Even if your promised your belongings using the inventory list you came in with. I had 2 pack of cigeretts on their inventory list and It was stolen and the fact finding didnt include their inventory to reimburse furthermore stating i had not cigeretts in their inventory list. Property stolen was 5 keys; to a storage and lock boxes that had to be replaced, paper protectors with copies of my Bill's I paid and pens. 5 keys stolen were on inventory list from a short term ward I came from. I was told I wouldnt be alloud to hold my keys and that the only key I would hold would be the one key assigned per patient client for their locker. Hospital doesnt care to reimburse and it's almost like having to start all over again with keys replaced. It's a scheme.
2019-08-26 14:07:51
I also reviewed the Public Health Museum, inside the hospital. Google the past of this place, please. It was once a 1,000 acre self-supporting city. Men, women and children lived here. It housed hospitals, asylums, orphanages, dorms, farms... everything! The tour and tour guides were very illuminating. The Public Health Museum was great!
2018-07-23 13:17:06
Unlike many of these reviews, I only have amazing things to say. The staff deeply cares about its patients and goes the extra mile to provide excellent care and support. Whether is assistance in daily therapies to accompanying patients to doctors appointments, everyone is truly looking out for their patients.
2019-05-04 14:25:47
As I have been visiting my brother here I had to finally ask to speak with. Dr regarding the process of what will happen and what the goals are moving forward. Dr Marge Hunt called me while I was visiting and was truly the rudest , most condescending health professional I have come in contact with as we navigate this journey after his stroke. She repeatedly spoke about her license and her years of experience with patients. Dr Hunt has never met my brother nor had she spoke with his team, OT, PT, nursing staff, etc. Several times I had to stop the conversation and ask her to speak in a kind voice as we all just wants what is best. She repeatedly raised her voice and spoke over us. The nurses are very kind , but the hospital would be best served by letting this Dr go. Next step is to file a complaint on her license.
2020-03-28 20:47:50
This place saved my wife's life.