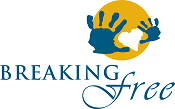 Breaking Free, Inc.
120 Gale St, Aurora IL, 60506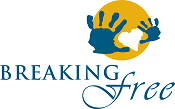 Description
Breaking Free is committed to one goal: helping individuals and families live in a community where everyone reaches their full potential. We do this by building strong family foundations and rebuilding those impacted by substance abuse and other life challenges.For 40 years Breaking Free's passionate and proven approach has been strengthening the lives of 15,000 people annually. Our compassionate staff uses nationally recognized prevention and educational programs to build the life skills people need to thrive and make positive decisions for themselves and their families.We understand that every client comes to us with unique challenges. That's why we help them rebuild their lives with counseling and treatment services that are tailored to individual needs and focused on individual strengths to best ensure success. And our sliding scale fees mean no one will be turned away because of economic circumstances.While our staff helps clients develop the strength to resist and provides the support to recover from challenging life circumstances they may encounter, Breaking Free's dedicated leadership continues to research, refine and expand the agency's programs to meet the increasingly complex needs of today's families.Breaking Free cannot accomplish its goal alone. Based in Aurora, IL, we collaborate with schools, law enforcement agencies, local coalitions and other human service organizations to help strengthen communities in the five-county area we serve.Breaking Free was founded in 1975 by a community coalition and incorporated in Illinois in 1977 as a not-for-profit 501(c)(3) corporation.
Where can you find us?
Breaking Free, Inc.
120 Gale St, Aurora IL, 60506