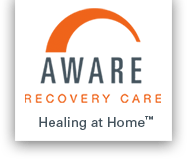 Aware Recovery Care
556 Washington Ave, North Haven CT, 06473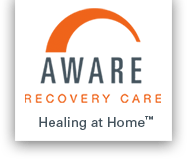 Description
There is HOPE. We are one of the most comprehensive drug and alcohol addiction rehab programs available in the country. Aware Recovery Care (ARC) is the gold standard in ongoing drug and alcohol addiction rehab care. We provide an effective solution for those suffering from the chronic disease of addiction—in the comfort, privacy, and security of their own home. The founders and executives of Aware Recovery Care (ARC) are healthcare professionals who, working with addiction specialists, have leveraged their extensive professional experiences to build a ground-breaking, research tested, at-home approach to drug and alcohol addiction care. Built on the visiting nurse model, Aware Recovery Care provides a multi-disciplinary team for each client. We help our clients learn the new skills and daily habits they must have to lead lives free of alcohol and/or drugs - in the comfort and privacy of the communities where they live. Our unintrusive treatment approach provides comprehensive care from a team of clinicians led by an Addiction Psychiatrist, a Marriage and Family Therapist (LMFT), and a Registered Nurse. Clients receive day-to-day support and guidance on maintaining abstinence and dealing with life on life's terms from a Certified Recovery Advisor (CRA). Aware Recovery Care delivers unique and individualized face-to-face care, in the client's own home and community, allowing people to "Recover Where You LiveTM". Twenty-three million Americans meet the diagnostic criteria for Substance Abuse Disorder (SUD). Addiction to alcohol and/or drugs cuts across the entire socio-economic spectrum and is the fourth-leading cause of death in the United States, behind only heart disease, cancer and stroke. In addition to alcohol abuse, the abuse of other drugs continues to grow, particularly among teenagers and young adults. Large numbers of this group are becoming addicted to prescription medicines, particularly narcotic painkillers, and then transitioning to equivalent street drugs, such as heroin. Recent studies by leaders in addiction medicine show that those who can maintain abstinence from alcohol and drugs for a full year gain a much better chance of achieving sustained recovery. * Recovery defined as a full-year of abstinence from drug or alcohol abuse.
Where can you find us?
Aware Recovery Care
556 Washington Ave, North Haven CT, 06473
Reviews
2016-08-23 14:26:27
In-Home, Long term, makes complete sense, chronic treatment for chronic disease, very experienced staff, compassionate and caring and dedicated. Unlike any other program that I have every had the pleasure of completing. N/A - Just that there aren't locations other than Connecticut and now New Hampshire. I learned about Aware Recovery Care when I saw an advertisement in Connecticut Magazine. I contacted them by phone and had a lovely conversation with one of the employees there..This was back in December of 2015. He invited me to come into the office where I met with him and several other people. We talked about my depression, impending divorce, and the fact that I was turning increasingly to alcohol to relieve my symptoms of depression and to numb myself from feeling emotional pain. We discussed insurance, and he told me that the program would be covered under by Anthem Blue Cross/Blue Shield plan. I signed up and began the program. At first, Aware was concerned that I might need to go to the hospital for withdrawal treatment, but I assured them that I had in the past quit spontaneously on my own and never suffered any consequences. I declined to go to the hospital. Next, they put me in contact with a nurse practitioner who I met with several times so that she could evaluate my health and mental status and be sure that I was not in any danger. I don't recall her name, but she was lovely and very encouraging. During this time, I was regularly meeting with one staff member...who was counseling me and putting me in touch with the staff nurse for urine screenings and blood pressure readings. Everyone was extremely compassionate and kind. It has been nine months now that I have been on the program. In addition to my regular contact with the staff, I am in a very good place. Everyone has been wonderful. Staff has always been there for me and I always felt that I could call them at any time of the day or night for help if I was feeling lost, or if I was feeling the need to abuse alcohol again. Another staff member..was also wonderful and provided all kinds of useful advice and comfort to me as I tried to navigate all the impending divorce issues. One counselor has become my "spiritual life coach" and helped me to figure out all kinds of things….like how to take care of myself, find ways to alleviate my pain that did not involve alcohol, and how to structure my time in a way that is productive and self-affirming. I have grown so much throughout the year. I feel capable, confident and able to manage the many, many challenges of my life including the recent death of my dear Father. I'm probably forgetting a few names of people at Aware that have helped me, so please forgive me for that. I do so appreciate everyone that I came in contact with for their kindness and their compassion. Truly, I could not have accomplished all that I have this year without your love and support. I would highly recommend this program to anyone that is suffering from alcohol addiction. While I did not attend rehab before attending Aware, I can see how this program would complement rehab for its focus on getting the client to a place of wholeness, self-sufficiency, and self-awareness. I am more than happy to speak to future clients if they want a reference for the program, or if they simply want to know more about how it all works. I am truly indebted to Aware for a remarkable period of Recovery. Thank you, and God Bless each and every one of you for what you do. Sincerely.
2020-02-27 19:27:59
Effective, long term, innovative, different, highly individualized, very reasonably priced, amazing staff, private, comfortable. I had gone to over a dozen traditional treatments in 10 years and was addicted to opiates. Every one of them was very similar , the idea was to keep me from home and in a controlled environment while the world around me kept progressing and changing. I would do very well in every place I went, but would come home and leave the 'bubble' only to come home and relapse. Aware Recovery Care walked with me to help me learn and live recovery. Their special attention to family systems work was like none other. I could work, goto school, spend time with friends, and live with support and guidance. Aware came to my home and helped me get my life back on track. They helped me build my credit, they helped me clothes shop for a new job, they were right by my side when I went through all of the things that life hands us that are normally overlooked but were once reasons why I relapsed. Aware actually worked for me, and I am now 4 years in recovery and most importantly happy with the person I am.
2016-09-11 07:25:36
The program delivers the treatment into my home. The clinician's worked around my work schedule and helped me deal with stress that I get from work. The best thing was the work with my wife and kids. Involving the family therapist helped improve trust and communication between my entire family. The facility does not have groups and is only one on one. I don't consider this a weakness, however after being at so many treatment centers I have become accustomed to group therapy. Aware recovery care helped me transition home after my last stay in rehab. I have been to three in patient rehabs in the past and have always come home to go right back to work and taking care of my family. Aware helped me learn to ways to cope with the stress at work and home. In the past I have always struggled returning home after work and wanting to drink, but knowing there was someone there to meet with me and offer support helped me to get through my cravings until they were manageable and all but disappeared. Not only did my aware team become part of my family, the family therapist helped my family become united again. My husband was able to forgive me and my daughter was able to finally share how she was affected by my drinking. Unbelievably deep and heart wrenching family sessions, coupled with the help from my team, allowed my family to finally heal. It took time and was not easy, however we would have never been able to do it without the care and support that Aware provided us. Aware has a model that adapted to my lifestyle and has supported me to achieve the life I never imagined I would live again. I have recommended the program to a colleague and she is currently restoring her life as I did.
2018-01-26 12:16:23
Experienced staff, a new approach, developed by Yale addiction psychiatrists, very affordable, compassionate employees, very individualized, effective, very responsive. My son found Aware searching on the Internet, and it saved his life and has made our lives all the better. We have our son back. We spent hundreds of thousands of dollars on sober houses, extended care, inpatient and outpatient facilities, all of which were overpriced treatment traps...every single place had the same result - eventual relapse. Aware costs for a year, what most cost for 1 or 2 months...and get this, Aware actually works! My son finally found his way and is now a healthy and happy young man. Aware is the future of addiction treatment.