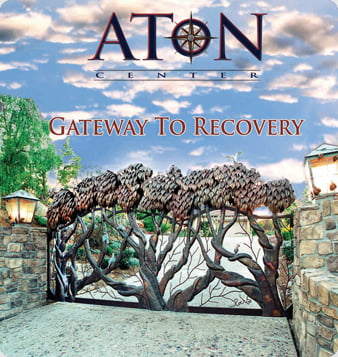 Aton Center
3250 Country Rose Cir, Encinitas CA, 92024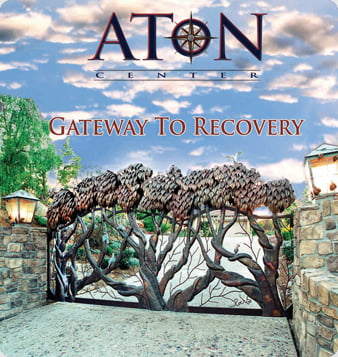 Description
AToN Center's San Diego rehab is a sanctuary staffed with highly trained psychologists and recovery personnel that offers an individualized and integrated program of addiction recovery for those seeking respite from problematic drug and alcohol abuse, including co-occurring disorders also known as dual-diagnosis of disorders. AToN Center recognizes that a single modality doesn't successfully meet the needs of every individual that is seeking recovery, therefore we offer a multitude of best practice addiction treatment methods in order to capture the needs of each client. We provide a cognitive behavioral emphasis to all group and individual sessions and encourage family therapy participation. In addition, biofeedback, EMDR, and trauma-informed counseling, as well as recreational and exposure sessions are supplements to our core curriculum. Offsite meetings near our San Diego rehab include SMART Recovery® and 12 Step Groups. Residents at AToN Center may choose which program(s) make the most sense for them whether it is our 12 Step rehab program or our non 12 Step rehab program. AToN Center believes in collaborating with residents to achieve a recovery philosophy that works in their life – for example, we do not require all participants to work the steps or to remain in isolation while in treatment in order to get well. AToN Center is a licensed and accredited addiction rehab and certified to provide chemical dependency, residential and detox services. All of our San Diego rehab programs include daily individual therapy, as well as four inclusive holistic treatment services per week. Clients also receive a complimentary gym membership and multiple weekly offsite exposure activities.
Where can you find us?
Aton Center
3250 Country Rose Cir, Encinitas CA, 92024
Reviews
2015-12-12 01:42:54
I have a couple of good friends that have come through this treatment program and are approaching almost a year of being clean. From sharing their experience, it provided them with enough tools to be able to engage in daily life affairs and were able to really connect with the counsellors to dive into deep rooted problems. They are now out hiking the Pacific Crest Trail and have been sober through that experience as well. I am incredibly grateful to Aton Center and the staff there for giving these guys an amazing foundation for rebuilding their lives.
2015-05-24 08:00:59
I recently finished my 30 days at AtoN and I couldn't be more proud to be a graduate of this amazing program! I truly feel that the folks at AtoN saved my life.I did my research in looking for a program that was not specifically AA based. There are really only a handful across the US. AToN stood out as they not only offered an AA approach to sobriety, but the SMART approach as well. I had never ventured into trying to get sober prior to going to AToN, but knew that I needed help fast! From the moment the gates opened into AToN I knew I was in the right place. I was met and welcomed with open arms. Instantly I felt at home. I knew without a doubt I would be taken care of and that I made the right choice for my recovery.While at AToN I learned so much about myself, the reasons I drank and how to fill my life with healthy alternatives for peace and happiness.My days were filled with group sessions, one on one sessions, yoga, acupuncture, massage, hypnotherapy and meditation. The staff was always there for me in every way. I learned so much about myself and my addiction. AToN gave me every possible tool and sound advise to ensure I remained sober once I left.The RA's who work at AToN are top notch! Loving, caring individuals who work so hard to navigate the vast personalities of the addicts who live the 30 days at AToN. They manage it with grace and love. The cook; I wish I could take home with me. The food was outstanding! All organic, well rounded meals.The owners are hands on and truly care about your recovery. They make you feel like you are family. I can't say enough good about the clinicians. Most all of them are recovering addicts themselves and wholeheartedly relate to what you are going through. The love and compassion I was given at AToN is something I will carry with me throughout my life. I will never forget these people!Sincerely,A proud AToN graduate.
2019-09-11 15:56:35
I viewed all of the top 5 to 7 rehabs within Southern California to make that decision for my family member. I chose Aton they spoke a great game unfortunately they didn't deliver. At this point I wish they had a zero star rating don't have your friend or family go there without asking all of the right questions. I thought I did. Basically when the insurance runs out they will put you on the streets seriously and all of their promises if you don't complete 28 days they don't hold onto their promises when the insurance stopped after 14 days that was it bye-bye with the smiles and all the friendliness was out the window. Not even offered a compensation or a basic program for paying cash no stopped before the family meeting before the complete evaluation just stopped they billed $55,000 in 14 days to the insurance company. Other rehabs were & $54000 for the whole month. At such an emotional time in people's lives being lied to and taken advantage of adds to the suffering f
2019-03-31 03:42:31
This is a hard review to write- I mean it is one thing to recommend a restaurant that was good, but how do you fully put into words a place that took you in and saved your life?I tried all of the 12-step options to try to stop drinking, I tried everything I could on my own, but it didn't work. Aton worked. I am now sober, and I am using the tools that I learned and practiced at Aton to stay that way. The difference at Aton is that it is not about just giving something up. It is about recognizing why you picked it up in the first place and then (I think most importantly) how to fill those needs in a healthy way, a way that makes you happy and peaceful instead of shameful and guilty.They don't isolate you, taking away contact with the outside world. You can call, text, email, and if that triggers you in some way they help you deal with it. If you want to do the 12-step thing then there is support for that, if you don't then you can focus on the CBT (cognitive behavioral therapy) tools. For me the 'tools' were the key. I found that other methods just focused on NOT doing something, instead of focusing on how and why. Aton covers all of it. And they offer holistic services too, things like a massage therapist who's services at first I thought just a nice perk, but came to realize that he was a profound part of my recovery.The environment is beautiful; it is a home. There is really nothing clinical about the experience, Jim and Patricia have created an inviting, super-comfortable, luxurious place to do this hard work in. Because it is hard, but it is so worth it. The cook is amazing, the back yard is still one of my favorite places, and the pups were a different kind of therapy that I needed as well. And the people are incredible. I always felt respected and taken care of, protected and safe to do the work that needed to be done.The doctors and counselors were amazing: a year later and I know that I can call anytime and hash out a problem or just ask for support. They pushed me, they helped me deal with things that I had no desire to talk about. The helped me to let go of my shame. And that helped me let go of my addiction.
2020-02-24 13:45:16
Gorgeous place. Amazing staff. Marie the director is exemplary. As a sober living home in San DIego it is nice to know that primary care has this level of standard. Way to go.
2018-05-07 08:04:51
Truly how do you start to write a review about a place and about people that saved your life. I came to AToN in August 2011. From the moment I was picked up at the airport to when i walked through the doors at AToN, everything far exceeded my expectations. Yes, the house is beautiful and the food is amazing and even a resort like atmosphere. But, the care I received was unlike anything I have ever experienced. You are treated by a highly qualified staff. The owners, Jim and Patricia are truly wonderful caring people. Dr. Dumas, the clinical director is the most highly skilled Psychologist I have ever had the pleasure of meeting. Dr. Dumas and the rest of the clinical staff saved my life. They gave me real options to the problems I had in my life. I can honestly say every person who works there really cares and has a passion for helping those with the disease of addiction. I thank my life everyday to AToN.