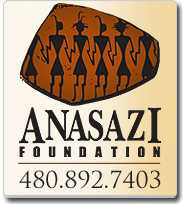 Anasazi Foundation
1424 S Stapley Dr, Mesa AZ, 85204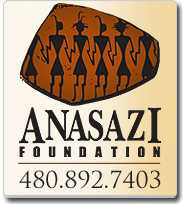 Description
Founded in 1988 by renowned wilderness pioneers Larry Olsen and Ezekiel Sanchez, ANASAZI gives young people an opportunity, through a primitive living experience and a philosophy that invites healing at the hands of nature, to effect a change of heart—a change in one's whole way of walking in the world. ANASAZI's licensed and nationally accredited outdoor behavioral healthcare programs are non-punitive—its caring and patient staff is focused not on bad behaviors, but on helping young people discover and nurture the "seeds of greatness" which lie within. To those at ANASAZI, the wilderness is not a harsh place to break youth down, but rather a safe place—a place free from distractions where one can learn, ponder, and build. ANASAZI's family-focused intervention programs (for youth 12-17 and young adults 18-25) are recognized worldwide for their unique and caring approach to treatment. ANASAZI's preventive efforts—including parenting workshops and community drug awareness/education forums—have inspired two international best-sellers (Leadership and Self-Deception and The Anatomy of Peace), an Emmy-nominated drug abuse prevention campaign, and peacemaking techniques used as far away as the Middle East.
Where can you find us?
Anasazi Foundation
1424 S Stapley Dr, Mesa AZ, 85204
Reviews
2015-07-10 19:08:07
Anasazi is nothing short of a gift. The philosophy of the program is to gently encourage a change of heart. While we as parents had been trying to change our child's behavior/ choices, we learned first how to foster his seeds of greatness. It was then that we were able to begin to work together toward a change of heart. We could not have made these life changing adjustments without this family program. Our child said to me the other day, 'Mom, everyone can benefit from Anasazi!' Thank you for this special program that not only helped our child but also helped us be better parents!
2019-10-03 11:52:50
Anasazi is an awesome organization with an incredible family helping lot's of people to walk together (as WE). They helped my son see his seeds of greatness and grow and blossom into the amazing and loving person that was hiding in dark and dangerous places with dangerous people. He now has the desire and strength to walk forward on a good path and seeks success and true happiness... Thank you Anasazi!! WE are forever greatful. I am Kind Water from a Seashell, and I have spoken (my son gave me this name).
2015-10-27 00:38:09
Working for Anasazi has been a dream of mine for almost 10 years. Working for Anasazi for the past two years has been at least as wonderful as I anticipated. I feel grateful to have a job that is so meaningful and affords me opportunities to work with wonderful families who come to Anasazi seeking the opportunity to walk forward, together. Miracles happen!
2016-02-22 02:31:13
My walker and I did Final D August 2015. We spoke from the heart. We do not always have sittings, we do not always have what looks like peace, but we learned about each other and we found peaceful hearts and we can find them again when we need them. What we have does not always look like or feel the way it 'ought' to look or feel, but underneath, we know one another's heart and we know we belong.
2020-02-26 09:24:03
Anasazi Foundation is not your typical program for at risk youth...it is so much more. My name is Smiling Crystal Streams. I am really proud of my name. Although I was a trail walker I had to earn my name the same way the young walker did when I walked the trail. I value the time I was able to walk with the Anasazi Foundation and consider it to be one of the greatest experiences of my life worth far more than any earthly possession. I am able use the lessons I learned on a daily basis. At Anasazi finding yourself and discovering your purpose is what happens. Families come back together and hearts are healed! I would recommend this program for anyone young or old. There is something Amazing that happens inside of you when you surround yourself with God creations and leave the technical, fast pace, rat race behind. I would be willing to speak with anyone who seeking more information. (This little blurb may seem romanticized... I tell you it is not. Walking the Anasazi trail is not easy...there were times it was very challenging. But when you discover the strength within to climb a mountain you thought that day was impossible, and you start to realize that you are so much more than you thought you were. You are capable of reaching the summit...and it was hard. At the end of that day you Thank your Creator for giving you what you needed to succeed, and you go to sleep thinking about everything that is truly important. It was the hard things that made my experience powerful. Finding that inner strength to do what is hard and seems impossible and the peace it gives you knowing you accomplished something great...that is what's priceless.)