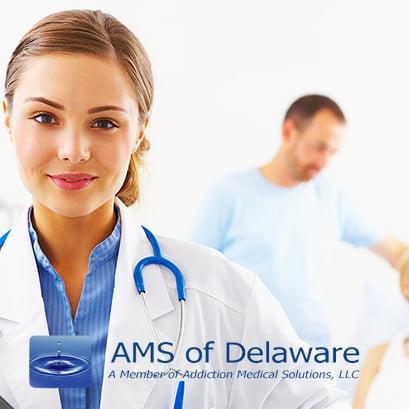 AMS of Delaware
20576 Coastal Hwy, Rehoboth Beach DE, 19971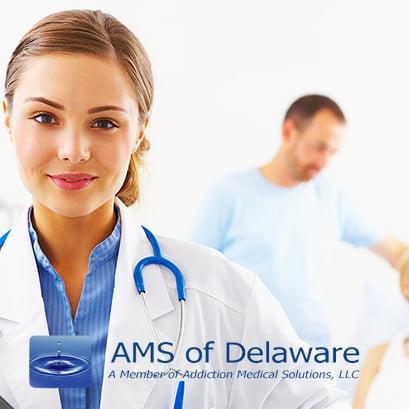 Description
The professional group of AMS Delaware, LLC is here to raise awareness and provide understanding from Addiction. We are an integrated healthcare provider with accessibility to individuals and families whose lives have been impacted by drug addiction.AMS of Delaware continues to cultivate a team of competent, compassionate personnel who are dedicated to individualized care and committed to continuously improving services. We use ongoing research and development to maintain an environment open to learning and to provide education to the community.To our patients, we are committed to the creation, operation, and management of addiction treatment facilities where patients receive individualized and quality care that enables them to regain hope in a supportive, caring environment.To our employees, we are committed to offering an environment that encourages and supports both professional and personal growth.To our customers, we are committed to developing partnership, contracts or consulting agreements to provide the highest quality of specialty services at affordable costs while always putting the patient first.We continuously strive in all that we do to make Addiction Medical Solutions the premier provider of addiction treatment ownership, management and consultation services throughout the United States.
Where can you find us?
AMS of Delaware
20576 Coastal Hwy, Rehoboth Beach DE, 19971
Reviews
2017-10-06 23:38:32
When i started i didnt have insurance plus i was preg.n not being able to pay at this moment which I understand but I've paid over 630 dollars which I was also a few dollars over charged.ive been trying to find a winter job since I usually only work in the summer and not too many places want to hire a preg.woman...i was also very blown away by having my intake urine analysis used as a dirty one which made no sense to me.i never found out I was preg.til dec.27th and went to the er the next day dec.28th I went to the clinic.my 2nd test was done after a huge snow storm hit and I didn't think I'd have a ride to the clinic after so yes I did make sure i didnt have an miscarriage or some bad happen.also i have no way to be 100% postive I make my meetings since I was in an accident and lost my insurance, on top of logistacare being contacted 6times and still picking me up an hr and a half earlier than what I told them..one good note-i love my counselor.hes very funny,understanding and competent but I have asked him about having myself or people that have or go to the clinic and were/Are addicts being assistant counselors or do the meetings etc. And that answer was a big fat no.alot of people like us want to hear from and talk to others they can relate to or have gone through the program . they are more willing to open up that way. I'm not talking about taking over jobs but just being there to confide in or help...I've been trying to be a single parent w.another on the way and I will not have anyone try to take them away.i don't n haven't done anything in front of my kid nor do I shoot up or act irresponsible when it comes to him.
2016-07-30 19:27:03
If you are serious about recovery this is the place to go! You pay out of pocket but the price is reasonable and the service is nothing less than OUTSTANDING!! Certainly the cost is less than whatever addiction you are feeding. They are very flexible with take home doses, counseling, and offer as many or as few classes and counseling sessions that you may want. Because this place is privately owned and operated some of the policies and rules are not as stringent as state facilities and other facilities that accept insurance. Make no mistake if you abuse the system you will be terminated as they are not pushovers and do abide by the law. However whereas a lot of facilities will make you jump through unreasonable hoops and loops classes and challenges that you can barely maintain a job and your life while getting treatment. It is quite the opposite here. You are able to get the treatment you need and as much or as little additional services you want or need. Everyone is friendly kind and treat you with the utmost respect and courtesy from the front desk personnel to the nurses, Doctor, and even the executive director will all most likely know you by your first name. You are not a number at AMS you are a patient that is very well taken care of. They are willing to put as much into you as you are willing to put into yourself. They saved my life and I cannot say enough good about them!
2019-01-20 10:57:06
The people who work here are so kind. Being a former patient going from AMS to a clinic on the west coast puts my new clinic to shame! Also, I guest dosed for 6 days at AMS with no problems.. They made me feel so welcomed. I love this place & the people there! The nurses are AMAZING! When in doubt, go to AMS of Delaware and they will help you in any way they can :)! Miss you all