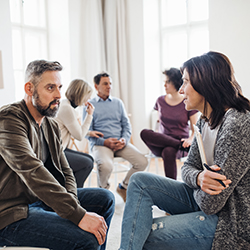 Advanced Recovery Center Inc
1300 North West 17th Avenue, Delray Beach FL, 33445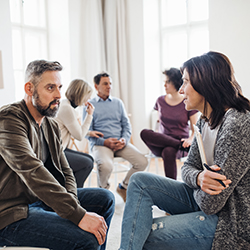 Description
Advanced Recovery Center Inc (Delray Beach) located at 1300 North West 17th Avenue, Delray Beach, FL 33445, United States is a drug treatment center providing substance abuse treatment with partial hospitalization or day treatment and residential long-term treatment. Dual diagnosis or persons with co-occuring disorders are supported for this Florida drug rehab center. Self payment is accepted.
Services
Partial hospitalization/day treatment
Where can you find us?
Advanced Recovery Center Inc
1300 North West 17th Avenue, Delray Beach FL, 33445
Reviews
2021-09-04 00:03:03
I flew to Miami FL in October of 2005 and was picked up by an ARC Day Coordinator and driven to Delray Beach. I had just been kicked out of Hazelden (youth center) in Minnesota which was the number 1 inpatient treatment center for youth 21 and under in the country at the time, after 3 months into their 6 month Extended Stay program. I used heroin for the first time at 15 yrs old and wasted 7 years of my life due to my addiction to heroin/cocaine and my natural tendencies of being a bad and dishonest person. I had been to so many rehabs and I just didn't want to stop using drugs and I actually got black tar heroin into Hazelden thru a friend of a local kid that was in my wing. ARC was different then every rehab i had ever been to. The staff they had were all experienced in personally battling addiction and could relate to me in ways that all the other counselors in most of the other rehabs i had been too couldnt because they had never walked in my shoes. The Day Center was where we went every day except weekends, from 8 or 9 am till between 3pm and 4pm i think; I have 16 or 17 years clean on September 7th 2021. ARC worked because of a multitude of reasons and the stars had aligned for me at ARC. I owe credit to my family for finally telling me this was it, if i didnt figure out my life and work as hard as i did on getting high, but on fighting to stay clean, then they were all done with me and would forget I existed. My Father was on his last straw and he had to foot the bill upfront which he later was reimbursed for, but he was very serious when he said this was the last time he would spend another dollar on my addiction because he knew if I didnt stay clean this time the next bill would be for my casket, and i know with all my heart he was correct. ARC's program had the perfect balance of group therapy, one on one therapy, adulting responsibilities (grocery shopping, cooking, volunteering which was like 2 half days a week in the second phase), leisure time, socializing and AA/NA meetings. Any change to how the ratio of all those aspects of their program were and it would have likely thrown the whole thing out of whack. The apartments we lived in were pretty nice and of course we had the apartment felt like it was home which was nice; didnt have to worry about stuff being stolen. They had an on site medical doctor who handled all our daily medications and medical treatment including things like depression and anxiety diagnosis and medication and prescriptions and anything that came up like a cold or infection or whatever- was nice to not have to leave to go to doctors appointments. They were very selective on who they accepted to their program and that lead to each one of us feeling like we were with really great human beings, we were all just addicted to drugs and or alcohol and were there all seeking control of our lives and to put our addiction behind us once and for all. However we were all different as to the degree of our addiction and some had legal matters pending and some had never been arrested before. I found it was especially helpful to have addicts of all ages and stages of addiction because even for myself who had just about nothing more i could lose but my heartbeat, and I really didnt care at the time if I lost that, until one of our group members went home to visit family and she passed away from liver failure due to alcoholism and cirrhosis of the liver. That made me realize that i wanted to live and that reminded me why I was fighting. ARC also had way more counselors then all other rehabs i had been to, so its much more personal treatment and it allows patients to have more counselor attention which is great because the counselors are there to call you out on what they observe or hear details about bad behaviors that someone else (mostly other employees) observed their patient do outside of group. They keep patients honest and accountable and thats a huge part of recovery, is that we have to hold ourselves accountable or we will slip into old, bad behaviors, which is always a major redflag that an individual is tripping on themselves and when not addressed and the root of the problem found and worked thru, will lead to relapse and in the very near future. There was only 5 patients assigned to one counselor at a time. And They switched my counselor twice because I butted heads with the first one and the second was a pushover because they fell for my manipulation and the last was the perfect match and I couldnt get anything by him even when i didnt know i was trying to. But thats the quality of ARC that separates them from everyone else. As i sit here trying to recall dates so i can figure out how many months I was at ARC for, I truly cant remember. I believe I left in late August and I thought i was here for just about a year. Anyhow, I moved to NC and I raised 2 boys 3 and 5 yrs old at the time until 4 yrs ago when me and their mother broke up, A couple yrs before the breakup my son was born and he and I bonded from the minute he was born, and he and i are closer then he is to anyone including his mother. I am now self employed and when covid is in our past i will be able to make better money as I will have more time to give to my business. I bought a house 4 yrs ago and its almost paid off (my Father was reluctant to help me even after over 10 yrs clean when the timing was perfect for me to buy a house); It was a fixer upper and my father helped me with some of the work but the majority I did with my bare hands and soon i wont have any payments left to make to him. I have had my son every other week for 2 years and i have also had him from 8am to 6pm for 4 of the 7 days he is with his mother. His mother has been extremely difficult to coparent with and I only a couple times thought to myself that it would be nice if I could be numb while going thru this bs, but of course I have the ability to not make bad decisions like that thanks to ARC who gave the tools to succeed and who kept me safe and away from drugs for a year which was long enough that I became very cautious as to who I spent any time with and who i became friends with and i still am. I wouldnt change who I am nor what I have experienced throughout my addiction and my recovery because it has made me into the person i am today and im proud to be who i am. An example of what ARC taught me was to be honest and to do the right thing all the time, especially when no one is looking. I have lived by that principal ever since and i have raised my son to live by it and he is the most wonderful and honest kids i have ever met in my life. My son will not make the mistakes i did because of what i have passed on to him which I learned from ARC. Not everyone I have tried to convince to live by that same principal has been willing to but the few that have are the best people I know. If you or a family member or friend are struggling with addiction or alcoholism and you truly are at the point where you dont care if you live another day or not, then I believe you would benefit from calling ARC in Delray FL and they would be able to give you the best opportunity at longterm recovery. This isnt like an advertisement or anything either, im 100% a real person and I spent almost a year of my life at ARC.I even give permission to ARC to allow anyone who is in the process of choosing a rehab and has their funding in order and cant make up their mind between ARC and another treatment center, to give my number out and they can contact me via email or text or by phone (I hate talking on the phone but texting and email is fine with me). And thank you ARC for putting so much time and effort into your patients because seriously, yall were just what I needed to get me to where I needed to be before I could my self on to living my life free of addiction. And what a vacation my life has been ever since, no exaggeration. I doubt anyone that worked at ARC in 2005 is still there but if you are it would be awesome to hear from you if you remember me. I was the one who tried to save the older woman in the SUV who had a stroke while driving and ended up crashing into the pond and i jumped in the water and swam out to get her out before she died; even though like a fool i opened the back door and it sunk and dragged me under water with it and barely saved myself 🙄😂🤷🏻‍♂️.