If you are looking for a treatment solution for a drug or alcohol problem, whether it is for you or for a loved one, you will quickly find it to be quite challenging. If you have a MagnaCare health insurance, you need to be able to find a center that accepts that type of insurance and that also offers the kind of treatment that you need. This can leave you with limited options. Limited does not mean impossible and, with a little bit of research, you should be able to find a rehab center that offers the treatment you need as well as gain an understanding of what your out-of-pocket expenses will be after applying your insurance coverage.
Does MagnaCare Cover Rehab?
Almost every personal insurance plan will have some degree of coverage for substance abuse treatment, and this includes MagnaCare. However, you need to find out exactly what kind of coverage you will receive as well as find a center that accepts this coverage. There are numerous ways to achieve this, including contacting MagnaCare directly, or asking a treatment center that you are considering to do it for you. This will be completely confidential, as well as being free with no obligation.
Addiction is a time of isolation and one that is very scary, particularly when you start to lose all hope. As dark as the road towards recovery may seem, you are not traveling it alone. If you are insured with MagnaCare, they are committed to helping you. Thanks to the 2010 Affordable Care Act, all insurance companies are obliged to do this, and MagnaCare has done so willingly.
The insurance company sees addiction as a mental health issue, and your personal plan will determine how much mental health treatment you can receive. This can be selective, partial, total or complete. If you aren't sure, a representative from MagnaCare will be happy to speak to you.
Quick Stats:
Benzodiazepine overdose rates have risen by over 500% over the last 15 years.
MagnaCare is a well known insurance provider, creating plans for individuals, families and employers. They are dedicated to making sure people can receive the treatment that they need, which is why they have a wide list of providers, prescription information, wellness guides, preventative medicine tips, and so on. You can access their information online 24/7, which makes everything a lot easier. Within MagnaCare Access, you will find some 70,000 different providers across New York and New Jersey. Plus, you can access a further 510,000 providers through the MagnaCare National Access database.
Why You Need Treatment
MagnaCare wants to make sure that you can prevent illnesses from happening and, if they do happen, that you can treat them. They see addiction for what it is: a disease that will only get worse if left untreated. Without proper treatment, addiction destroys relationships, finances, careers, and overall health. This means that you must find a treatment center that understands your illness and that can treat you in a way that suits your particular needs and circumstances. Every addiction is unique and treatment should be delivered in a similarly unique way. All good treatment centers offer support, counseling, and medically assisted detox in a safe, comfortable and emphatic environment.
Quick Stats:
47% of buprenorphine patients have reported abusing the drug for recreational purposes.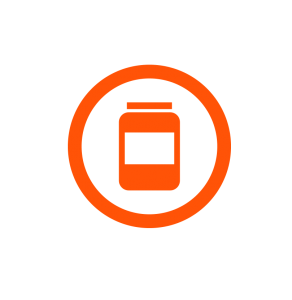 What to Expect from MagnaCare Insurance
The first thing you need to do is determine what is in your policy. Do this by speaking to MagnaCare directly, or by asking your chosen treatment center to complete an insurance check for you. This will enable you to find out exactly what your policy does and does not cover. Once you have that information, you will be able to find the treatment that suits your personal needs and also your finances.
You must make sure that the financial factor is not your top priority. There are other ways to pay for rehab, including treatment loans, grants through the Substance Abuse and Mental Health Services Administration, payment arrangements with the treatment center, scholarships and more. The most important thing is that you find the treatment that is right for you, so that you have a chance at being successful in your recovery.
Quick Stats:
90% of deaths from poisoning are directly caused by drug overdoses.
How Long Can I Stay in Rehab with MagnaCare?
Exactly how long you can stay in rehab will depend on your policy. However, most MagnaCare policies cover you depending on what you actually need. They understand that all cases are special and unique and do not place limitations on that. They will need to speak with the treatment center to ensure that there is a medical need for continued treatment. If an insurance company feels that you do not require further treatment, but the rehab facility feels you do, it is likely that they will be able to keep you on with a scholarship so that you can continue your treatment.
Inpatient and Outpatient Rehab
Most of the time, you will find that MagnaCare will cover you for either inpatient or outpatient treatment. However, there will be differences in how they cover you. You may have deductibles and co-pays, for example, which will differ on the type of treatment facility you go to. You may only receive cover for a certain amount of therapy sessions in outpatient treatment, or you may have to pay a significant daily contribution for inpatient treatment. Again, it is vital that you speak to your insurance company about this but do not let your level of coverage be the determining factor.
It is incredibly difficult to come forward and say you need help. Some say it is the most difficult decision you will ever make. It is also the most important one and the one that may help you to turn your life around once and for all. With MagnaCare, you have that extra bit of support to help you on this road to recovery, providing you with various resources, coverage, plans, tips and more, to help you lead a clean and sober life. A representative would be more than happy to speak to you on a completely confidential basis so that you can gain a better understanding of what your options are. By calling (866) 578-7471 you can determine what your insurance plan covers to make a decision on how you will proceed with your rehabilitation.