Whether you're dealing with an addiction to prescription medications, street drugs, Alcohol, or a combination of substances, getting in recovery isn't easy – after all, recovery involves making your addiction issues your primary focus in life. You'll need to put yourself first, which can be tough to do, especially if you're juggling the demands of a family, career, school, or other day-to-day pressures.
By the time you've recognized the fact that drugs and Alcohol are a problem for you, chances are good you've already had difficulty dealing with your relationships, you work, and your home life and getting into recovery is necessary. Pretending that you have everything under control takes a lot of time and energy, and sooner or later, things will start to fall apart. Despite what you might think, getting into recovery isn't a selfish choice – it's the best thing you can do to take care of yourself and the people you care about.

The first step in your recovery journey will start with a drug and Alcohol detox program – this means getting clean and sober. Only you will know when you are ready to begin detox. In most cases, addicts and Alcoholics need the help of a medical professional to manage detox symptoms, which can range from lasting just a few hours to days, weeks, or even months. Detoxing can be hazardous, especially if you try to go cold turkey off highly addictive drugs like Opiates. The fact that you're ready to get sober is great, it's important to recognize that you might need medical supervision to slowly and safely wean off the drugs you've been abusing.
Another thing to consider about getting in recovery is the type of treatment program that you'd like to commit to. There are two basic types of rehab – inpatient and outpatient, with most addicted people choosing an inpatient program.
With an inpatient program, you'll become a part of a community of other people who are dealing with addiction issues as well. You will live at a treatment facility, where you'll be expected to participate in a tightly-structured schedule that includes individual and group counseling sessions, educational groups, and recovery fellowship meetings such as AA or NA. In most facilities, you'll also be assigned some small duties or light chores daily, such as helping to prepare a group meal, tidying up the common areas, or caring for your own living quarters.
Some recovery programs are co-ed, while others are open to only men, or only women. You'll need to consider whether you'd prefer to be a part of a mixed facility, or if you'd feel more comfortable in a single-sex treatment center.
Intensive Outpatient Treatment Programs (IOP) are offered in some areas, although it's not as common as the Inpatient Treatment Programs simply because the outcomes are better for those who start their recovery journey at a residential treatment facility. During outpatient treatment, you continue to live in your own home while attending meetings, education sessions, and therapy appointments designed to be similar to what you'd experience at an inpatient center.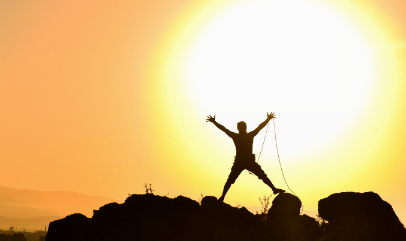 Once you've committed to the recovery process, you'll be starting on a lifelong journey that takes hard work, dedication and a commitment to sobriety. Even though there is no cure for addiction, you can successfully overcome your substance abuse and lead a happy, healthy life free from the struggles that come with drug and Alcohol abuse.
When you first get sober, you might experience a strong sense of freedom, euphoria, and accomplishment. This period is sometimes referred to as early recovery, and it represents a major milestone in your life.
While it's important to celebrate all the work you've put into reaching this point, it's also important to remember that your sobriety is very fragile right now – you may be experiencing emotions that you've kept suppressed with substances for a very long time, and you're still learning how to avoid relapse by dealing with triggers successfully.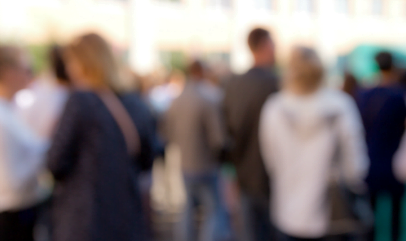 What your life will look and feel like in recovery from addiction will depend on several factors, such as where you live, the amount of effort you commit to, your support system, and whether you need to get a fresh start to be successful in your recovery program.
Some Alcoholics and addicts can return to their homes and family-life and live a healthy, drug-free life after completing detox and treatment, while others prefer to move to a different town, city, or even out-of-state in order to avoid the people and places that were a part of their drug and Alcohol use.
Another factor that will impact your life in recovery is whether you participate in a 12-step fellowship, such as Alcoholics Anonymous, Cocaine Anonymous, or Narcotics Anonymous, and if you do attend meetings, how involved you decided to be in your local recovery community. Some addicted people find they need to attend multiple fellowship meetings every single day just to stay sober, while others decide that weekly meetings are all the group support they need.
It's common for addicted people to check out different 12-step meetings when they are early in their recovery, as listening to the stories of different members can help you keep a fresh perspective while broadening your understanding of the recovery process.
One aspect of life in recovery that can be especially difficult to deal with is your relationships. By the time you've completed a treatment program, you'll have had a chance to identify the people who are positive influences in your life, as well as those who are likely to encourage you to relapse. You might return home after treatment to discover that you've grown apart from old friends, especially if those friends were people who you used to drink or use drugs with. That's not to say that you need to sever all your relationships, but you will need to make some hard choices about whether you can spend time with people who are actively using once you've made the choice to stay sober and work on your recovery.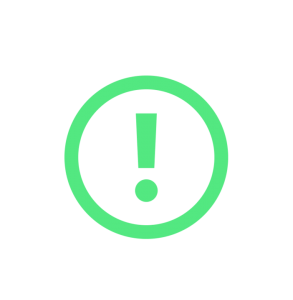 Quick Stats:
55% of all inhalant-related deaths are nearly instantaneous, known as "Sudden Sniffing Death Syndrome."
The 5 Stages of Addiction Recovery
A long-term or heavy Alcohol or drug addiction impacts every aspect of your life, and so does recovery. While no two-addicted people will experience recovery, in the same way, many people who are dealing with substance abuse issues experience similar thoughts, feelings, and behaviors – these are often referred to as stages of the recovery process.
The first stage of addiction recovery is when you start to develop an awareness of your problem. This is the point when you first consider that your drug or Alcohol use may be having a negative effect on your relationships, your career, and even your health, however, you aren't quite ready to stop using yet.
Sometimes this awareness comes from within, while in other cases, your substance abuse issues become apparent during conversations with your co-workers, friends and family members.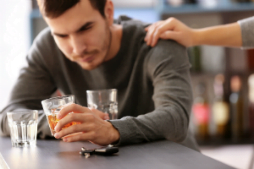 You could also enter the awareness stage after an embarrassing event, such as acting inappropriately in a social setting or getting caught driving while under the influence of drugs or Alcohol.
The next stage of recovery involves realizing the impact your actions are having not only on yourself but the people around you.
You might start thinking about how your drinking or drug use has hurt your children, your spouse, your co-workers, or other people you care about. At this stage, you start to get serious about seeking help.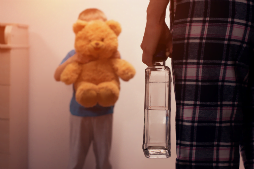 The third stage of recovery is when you stop denying that you have a substance abuse issue, and you begin to think about what your life could look like if you got sober.
You might reach out to your loved ones for support, or you could try to connect with others who have also struggled with addictions. This is when many addicted people make the choice to seek treatment.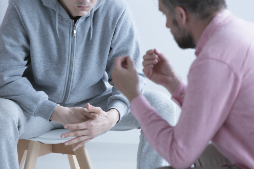 By the time you reach the fourth stage in your recovery journey, you've detoxed, and you are now leading a sober, drug-free lifestyle. You're taking deliberate steps to address the issues in your life that led to your addictions; this could mean that you are distancing yourself from the people, places and behaviors that helped enable your substance abuse. You are also working to develop new, healthy habits and coping skills while taking steps to make amends with the people you hurt through your drug or Alcohol use.
Once you've reached the fifth stage of recovery, you've invested a tremendous amount of time and energy into overcoming your addiction and adopting a healthy, sober lifestyle.
You have developed a clear understanding of what led to your addiction issues, and you know exactly what you need to do to keep from relapsing. You've completed a drug rehab program, and you are now an active member of a recovery fellowship or support group that's committed to drug-free living.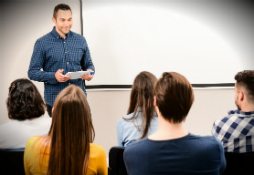 At this point in your recovery, you are at a high risk of relapsing and falling back into your old, toxic patterns and habits. You might face pressure from old friends and even family members to drink Alcohol or use drugs, and there may be people in your life who do not believe you can maintain your sobriety. Some of the tools you learned in treatment will help with tips on how to stay committed to your recovery.
Quick Stats:
Over 200,000 people have abused Ketamine within the past year.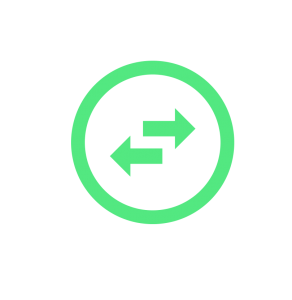 Recovery fellowships have long been an integral part of sober living for countless people in recovery, providing them with accountability, support, and an international network of peers who are all committed to achieving freedom from their addictions, one day at a time. Also known as 12-step programs, these fellowships are self-funded, non-secular, and anonymous – no membership records are maintained. Participation is voluntary and open to anyone who is committed to recovery.
While there are specific recovery fellowships for different addictions, there are a number of common elements shared by each 12-step program. Regardless of whether a fellowship is geared toward Cocaine users, gambling addicts, or people who overeat, each fellowship is designed to help people develop the insights, skills, and accountability they need to deal with their addictions and lead a healthy, sober lifestyle.
Addiction is a disease that can be successfully managed by addressing the underlying issues, beliefs, and thought patterns behind the addiction. In 12-step programs, there is a heavy focus on personal accountability, peer support, service and honesty in every fellowship program, and members are encouraged to accept the fact that their addiction has caused harm to themselves and the people around them.
The most well-known of all recovery fellowships is Alcoholics Anonymous or AA. Founded in 1935 by a stockbroker named Bill W. and a surgeon called Dr. Bob S., this 12-step, member-operated, self-supporting program is open to anyone who wants to get sober and recover from Alcoholism. In 1939, the renowned AA Big Book was published; it contains stories of how men and women achieved sobriety by using the 12-step method developed by the fellowship, and since that time it has been.
Before AA was developed, there was virtually no help available to anyone who struggled with an addiction to Alcohol or other drugs; the launch of the AA program changed all of that, and provided hope and peer support for people who had nowhere else to turn. Since then, AA has expanded to over 170 countries, and there are an estimated 2 million members worldwide.
Alcoholics Anonymous is an integral part of many residential and outpatient treatment programs and some larger rehab centers host AA meetings on-site. The 12-step program developed by the founders of AA is also often used by addiction specialists to provide a framework for their treatment models, and participation in a fellowship is often an important part of aftercare following graduation from a rehab program.
Narcotics Anonymous, or NA, is also a 12-step fellowship program that follows the same principles as AA but with a focus on members who struggle with drug addiction. It was founded in 1953 in California, and the Narcotics Anonymous Basic Text provides the framework for recovery used by its members. Just like with AA, NA is an international movement; NA meetings are held in more than 140 countries.
Cocaine Anonymous, or CA, is another popular fellowship that has its roots in the 12-step AA movement. As the name indicates, members are working to overcome addiction to Cocaine through group meetings, personal accountability, and a commitment to take their sobriety "one day at a time."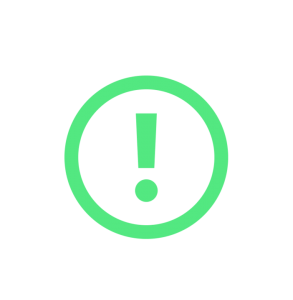 Quick Stats:
Each year, nearly 360,000 people received treatment specifically for stimulant addiction.

If you're like many people who struggle with addiction issues, your day-to-day environment is filled with triggers that can tempt you to drink or use drugs. These triggers could be certain people who you party with, a particular spot where you go to get high, or even an entire village, town, or city. Living with daily reminders of your substance abuse can make getting sober seem like an impossible goal – that's why many addicts choose to travel to seek treatment.
Once you've decided it's time to get help for your drug or Alcohol addiction, you need to decide whether you should travel for treatment, seek a treatment facility close to where you live, or even enroll in an outpatient rehab program. Before you decide, you might want to speak with your family doctor, or a counselor at your local drug and Alcohol clinic, since they have experience helping people deal with addiction issues.
While the idea of leaving your home, friends, and family for weeks, or even months, can seem overwhelming, the fact is that people who attend treatment programs away from their homes are far more successful in achieving, and maintaining, their sobriety.
There's a number of reasons why traveling to attend rehab is recommended for most people who are addicted; the most obvious one is that putting physical distance between yourself and your triggers helps to cut down on the urge to drink or abuse drugs. Another compelling reason to choose a treatment program that's far from your home is that being away from your environment helps you gain perspective on your situation, including the factors that contributed to your addiction issues.
During treatment, you'll be expected to step back and take a long hard look at your life – this can be difficult, and sometimes painful to do, and it may even bring up thoughts and memories that make you upset, sad or angry. If you are hundreds or even thousands of miles from home you will find it easier to deal with difficult issues and uncomfortable feelings in a way that's safe and healthy, while being close to your triggers while you're feeling challenged or stressed could lead you to relapse.
You may have heard that some drug and Alcohol treatment centers look just like a spa, resort, or a country inn – this can give you, and the people around you the impression that traveling for treatment is just like going on an extended vacation. While it's true that may rehab facilities offer amenities like pools, tennis courts, fitness centers and movie theaters, it's important to understand that treatment is all about recovery, and part of recovery is learning how to spend your spare time enjoying healthy, drug-free activities.
How successful your time in rehab is depends largely on how much time and energy you put into learning how to deal with your addiction and traveling for treatment can make it easier for you to focus on your future – on that's free from drug and Alcohol abuse.

Finding Recovery & Its Rewards
There's no doubt about it – the road toward recovery is long and difficult, and along the way, you'll face many roadblocks, challenges and setbacks. If you're like many people who are dealing with an addiction, deciding to get sober and enter recovery may be one of hardest things you'll ever do. It can also be the best thing you'll ever do – in fact, recovery could save your life.
In recovery, you might finally discover who you really are and what you want to do with your life. You could feel like you've got a second chance in life; in fact, some celebrate two birthdays – the actual day they were born, and the first day of their sobriety.
Many people who struggle with substance abuse say that they only started living fully once they stopped using drugs, Alcohol, or both. In the Alcohol's Anonymous Big Book, AA founder Bill W. writes about the rewards of recovery in Chapter 6, which is appropriately titled "Into Action". This chapter outlines The Twelve Promises, which are a list of positive changes that recovering Alcoholics in the AA program begin to experience while working on step nine of the 12 AA steps, which is, "Make direct amends to such people wherever possible, except when to do so would injure them or others."
The Twelve Promises of AA provides affirmation that if they work hard to follow the AA program and maintain their sobriety, then they will experience peace, serenity, freedom, and happiness. Other rewards of recovery through AA include newfound confidence, especially when faced with situations that were previously distressing or frightening. Negative thought patterns and self-pity will disappear, as will selfishness and insecurity.
While the Twelve Promises are specific to the AA program, the experiences of all addicted people and Alcoholics who work hard to overcome their substance abuse issues through recovery are strikingly similar – they all feel a tremendous freedom, hope, and sense of deeper purpose.
The rewards you'll experience during your recovery journey may include some or all the rewards listed in the AA Big Book. For example, if your addiction took a serious toll on your family finances, you may find that once you're in recovery, you no longer need to worry about having enough money to pay your mortgage, utility bills, or even buy groceries for your children. If using drugs and Alcohol led you to become alienated from your loved ones, the rewards you experience during recovery could include repairing damaged relationships and earning back the trust you may have lost through your addiction.
Remember that recovery from substance abuse is personal; everyone will have their own struggles to overcome, and each addict's life will change in unique, and sometimes unexpected, ways. Long-term recovery maintenance is key for everyone. Despite the challenges and seemingly insurmountable obstacles you may be facing, rest assured, that recovery is filled with positive, life-changing rewards that are far more fulfilling than any drink, or drug, could ever be.