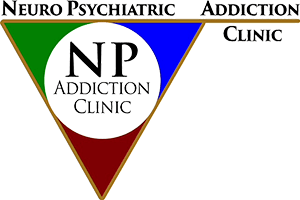 NEURO PSYCHIATRIC ADDICTION CLINIC
5481 NW East Torino Pkwy, Port St. Lucie FL, 34986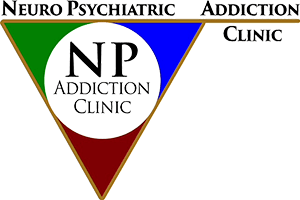 Description
Neuro Psychiatric Addiction Clinic is a 30 bed JCAHO accredited treatment facility located in Port Saint Lucie, Florida. The facility is licensed to provide substance abuse detox, residential treatment and dual-diagnosis treatment, as well as primary mental health residential treatment. The treatment programs are designed for adult men and woman who have a sincere desire to become substance free from alcohol and drugs. It is also designed to treat individuals who have co-occurring or primary mental health problems. The facility is an extremely attractive and new facility which is located in a upscale residential neighborhood in Port Saint Lucie, Florida. It has been designed to lend itself and contribute to a persons treatment by creating a comfortable and relaxed treatment environment. Individuals who are addicted to Opiates, Benzo\\\\\\\'s, Alcohol, Methamphetamine, Methadone, Cocaine or any other prescribed medications or illegal drugs will find exceptional treatment at the Neuro Psychiatric Addiction Treatment program.At the Neuro Psychiatric Addiction Clinic in addition to providing substance abuse detox, substance abuse residential treatment, dual-diagnosis treatment and primary mental health residential treatment we have additional specialized services. The services include substance abuse detox and residential treatment for pregnant woman, a specialized program for detoxing men and woman off very high dosages of methadone, specialized services for first responders and those men and woman who have experienced significant trauma in their lives that has contributed to their addiction. The staff consists of highly trained and licensed professionals with extensive experience providing substance abuse and mental health treatment. As a persons medical and emotional well being are the cornerstones of our programs we additionally provide twenty-four medical supervision provided by licensed registered and licensed practical nurses. Many of the staff at the Neuro Psychiatric Addiction Clinic are themselves in long term recovery. As a result the staff is very sensitive to the needs of every person who walks through our doors. Our treatment programs are led by our highly trained Medical Director.
Services
Drug / Alcohol Counselor

Therapist

Psychiatrist
Therapist

Counselor

Psychiatrist
Substance Abuste Treatment
Where can you find us?
NEURO PSYCHIATRIC ADDICTION CLINIC
5481 NW East Torino Pkwy, Port St. Lucie FL, 34986