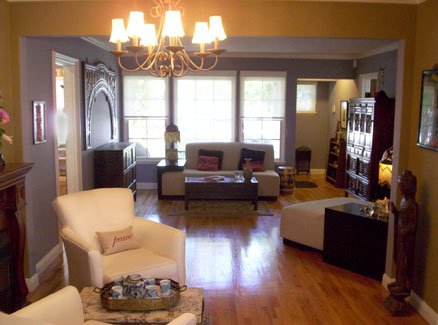 Harvest House
Encino, Los Angeles CA, 91436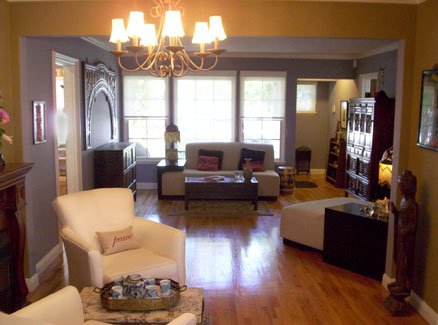 Description
We are located in the heart of Encino. The house and gardens look like an elegant Bed & Breakfast where our members can embrace a strong 12 Step Program of recovery in a serene, safe, and structured environment. We offer daily meetings, strong 12 Step support, medical care from outside providers, meditation, yoga, exercise, hiking, nature, art, beach excursions, and more. Our members learn to enjoy life again and practice new tools for living. Ventura Boulevard, restaurants, shopping, parks, lakes, golf courses, wilderness areas and public transportation are within easy walking distance. Hundreds of 12 Step meetings are located nearby and in the surrounding area. We have private and semi-private rooms available in a 4 bedroom, 2000 square foot house for 6 to 8 women. Although we are providing a "high-end" recovery experience, our prices are affordable.
Where can you find us?
Harvest House
Encino, Los Angeles CA, 91436
Reviews
2016-01-07 21:34:39
Lisa is the best !!!!!! From the first time speaking with her , her love for these women and her house is so evident !!!! Ladies I have done my research for all of LA county and Harvest House is the best option , hands down !!!!! It is so clean , warm , welcoming and such a community of love . They are like a family unit and it was one of the only homes I visited when doing my research of finding the right home where the women were friendly and happy to be there and the manager of the home was so great about introducing everyone !!!!! This house is the best !!! Lisa truly loves what she does and has such a servants heart !!!
2016-12-08 11:21:59
One of the most amazing women's sober living homes I've encountered. The house atmosphere is filled with spiritual serendipity. I've attended two 12 steps meetings there and have been spiritually enlightened by the group consciousness. Thank GOD for the Harvest House.
2016-12-12 15:35:41
My praises for Harvest House Sober Living for Women are sincere and honest, just like the owner of this incredible establishment, Lisa Jacobson, whom I am honored to call my friend. Lisa proves to you that her word is truly something you can rely on, which is very rare these days!! I have the utmost respect for her dedication to the women who come to Harvest House for recovery, healing, learning, and safety. As you walk through the front door, you feel that you have found 'home'. Her service and tireless involvement in recovery is inspiring, both in her House and out in the recovery community as a whole. Lisa has, and is, a special gift. I wish there had been a Harvest House when I got sober,
2019-06-10 09:33:21
Through the years of doing things 'my way', I finally reached a point that I was utterly hopeless. My way hadn't ever worked. I was desperate and willing to do whatever I needed to. The steps were just something that I had heard about, I didn't, however know anything else about them. Hence, I decided to move into a sober living house. I had no idea where to go, so I did some research and found Harvest House on the Sober Living Network. I called Lisa her angelic nature over the phone added comfort to my hopeless state of mind. I scheduled an interview and went over to Harvest House to check it out. Upon walking in, it's as if GOD placed a blanket over me. I felt a comfort that I hadn't felt in years. During my interview, Lisa told me that she would show me how to feel peace no matter what life brought my way. I told her how great that would be, but I just didn't believe it could happen. I moved in and chased the steps the same way I used to chase my drugs and alcohol. The peace that I gained from doing the work thoroughly and honestly, is an indescribable peace that I never could have imagined! I have never known the peace that I do now! And the accomplishments that I have made in my life in the past year are countless! Thank you Harvest House and thank you to my amazing sponsor, Lisa, for what you have helped me to see. And praise GOD for allowing me to see this!
2016-01-29 19:40:04
Harvest House heals. Period. The women who enter here -- no matter what age or background or problem or drug of choice -- leave transformed. It is not your typical sober living. Lisa is there -- physically, emotionally, spiritually -- for the women. Supporting arms from the other women. Warm, loving, family environment. Serious about sobriety -- the key to unlocking a whole new life... Step work! If you or someone you know wants to get off the ride -- or won't say it, but you know they do -- send them to Lisa. Harvest House heals. Period.
2016-06-14 06:57:24
This house is very safe, welcoming and full of warmth and love. There is a beautiful garden, lovely decor, and the rooms are all so cozy. It feels like the home you dream about. Lisa is a ball of light. She is a second mom to me and she helped save my life.
2021-03-25 23:54:52
I'm a former resident. Lisa is legitimately a horror show. Chain smokes cigarettes, all about the money, was witness to multiple instances where the kitchen and laundry were no longer allowed for any resident for several days due to a singular dirty cup in the sink. Lisa is not well and should not be responsible for the well being of others trying to maintain sobriety.